---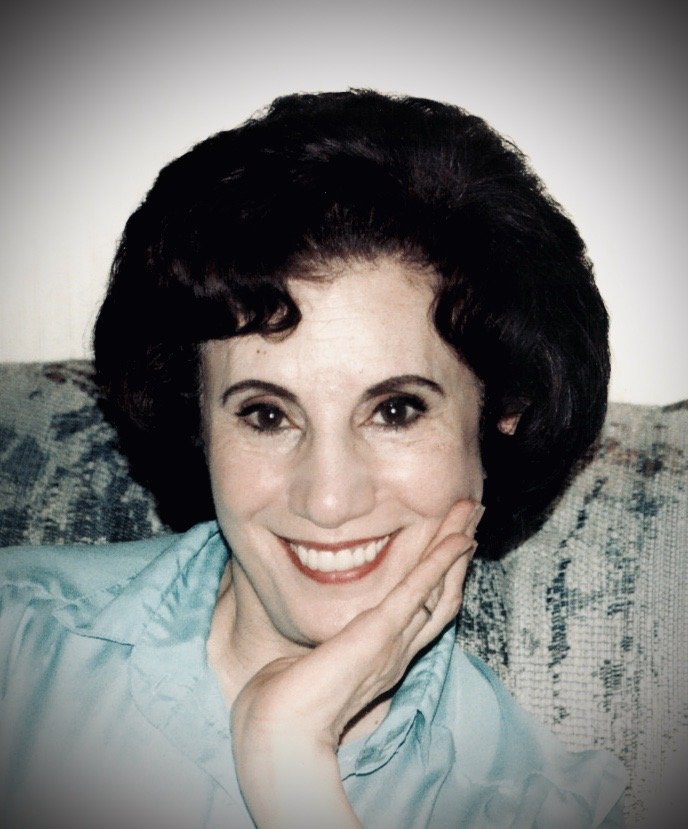 Obituary of Rosalie Ann Gastineau
Rosalie Gastineau was born on March 8, 1938 in Detroit, Michigan. She passed away on June 2, 2020 in Simi Valley, California. Rosalie was brought into this world by her beloved mother Julia who had immigrated to the United States from Syria when she was 3 years old. As a child Rosalie moved to several different places. They soon left Detroit to move to Brooklyn, New York. She always spoke about her fond memories of Brooklyn. Whether it was sitting on the stoop of their home, walking to the little store on the corner or cooling down with water from the fire hydrant, she and her sister always reminisced about those great times. They then left Brooklyn and moved to Santiago, Chile. Her life in Santiago was completely different. There she lived a wealthy lifestyle, learned Spanish and became very close to family. Her final move was to California. She spoke enthusiastically of her family's cruise from Santiago to Los Angeles, California. In Los Angeles, as a teenager Rosalie found her life's passion in ballet. She excelled at it. She would save money to take ballet lessons at some of the top ballet studios in Los Angeles. She would practice continuously, no matter where she was. Rosalie had a natural talent that could not be taught; dancing brought her pure bliss and she became a supreme dancer. She performed on big stages, television and in movies. She was not only a technical ballet dancer but also had a flair for musical comedy. Her career was continuing to progress while she was working at a bank. It was at the bank she met her husband of 55 years, Bill. Her love for him and the desire to have a family took a priority to her dancing. They married and had two children together. Her beloved Mother Julia also known as "Sito," lived with Rosalie and Bill from the beginning of their marriage. She and Rosalie had a tremendous bond that would remain until Julia passed. When her children were still young in the 1970's Rosalie decided to once again dance by using her converted garage in Tustin to teach ballet. In the 1980's the family moved to Simi Valley and she continued to teach. Then at the age of 52 she opened her renowned studio, "Rosalie School of Dance". Rosalie was a gifted dance teacher who truly shared the love of dance with thousands of students during her over forty years of dancing. She was able to mix the very strict techniques of ballet with a fun, compassionate and supportive style. There was not a student who did not love her. The usual boring ballet drills that are necessary to make a great dancer were not boring with Rosalie. She used her magnetic charm, uplifting words and cookies at the end of class to hypnotize her students into enjoying bar work. Using a yard stick to make sure everyone's back was straight; her students were known for their perfect plies. Rosalie will be remembered for how she taught with elegance, grace and kindness. Rosalie was incredibly generous to her friends and especially her family. She would make every Christmas a sight to be seen. Rosalie was a great mother who taught her children to be successful, honest, humble, and kind to others. She was a loving dedicated daughter and was a devoted wife to her husband, Bill. The loss of her husband in 2017 was a catastrophic event in her life. His passing took a big part of her with him. She will be remembered as someone who enjoyed having family and friends in her life. Rosalie was passionate about dancing, performing, family gatherings, musicals and supporting those she loved. Rosalie is survived by her two children, Mark and Elizabeth. She will be fondly remembered by her four grandchildren: Shane, James, Mark and Chloe. Rosalie is also survived by her sister Connie.
Share Your Memory of
Rosalie
who we are

Rose Family Funeral Home is a family owned and operated business. With kind, caring and capable staff, we take pride in the way we interact with our families and their loved ones. Know that with Rose Family Funeral Home, you'll be treated just like family.
recent news

Rose Family Funeral Home was recently featured for supplying the community with Free Little Libraries. Click here for more information.