---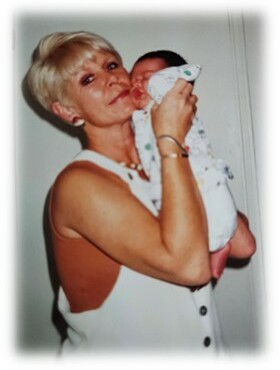 Obituary of Levina Ann Goodro
Levina Ann Goodro, 73, of Thousand Oaks, California, passed away on June 08, 2023.
Levina was born in Lincoln Nebraska to Arlene and George Goodro on May 16, 1950. Upon George's tragic death she was raised for most of her early youth and teen years by her mom, sister, and Elmer Dietz, Arlene's third husband. They moved to San Fernando Calif when Levina was 15 and she attended John H. Frances Polytechnic High School. Later going on to LAVC, then transferring to the College of Beauty, Arts, and Science earning a degree and getting her Cosmetologist License. Ever the adventurous soul she decided at 20 to travel visiting most of the Western and Southern States. Because of her love of music, she decided to stay in New Orleans for 2 years slowly making her way back to California.
She resided with her sister and Brother-in-Law, Jackie and David Miller in North Hollywood for a while accepting a job on Ventura Blvd at Tony's Hair Salon. She worked at the Salon for eleven years, until the Tony retired. She reinvented herself taking a job at Librascope, where she became a lead inspector and made many lifelong friends.
She met Dale Farmer and on February 26,1977 she gave birth to a beautiful baby girl, Shana Dawn Goodro. The couple would split up but remain friends. Shana was the center of her Universe, and they shared many adventures both alone and with and Family. After the passing of her father, Elmer, she moved Shana to Simi Valley to be closer her Family. In 1995 she moved to Thousand Oaks, to help Shana raise her grandchildren, Alex Goodro and Lucy Garibay, whom she loved more than life itself.
Levina was many things to many people. She was first "Aunt Byner" then "Rambo Byner" prepared for all emergencies. She was" Ina", Grandma, Grammy, and Gigi to her great grandson A.J and the children at the apartment complex. Levina loved to laugh and was quick with a joke, or a hilarious story from her many travels. She loved all kinds of music ranging from The Supremes, Louis Armstrong, Billy Holiday, Elvis and Johnny Cash. She instilled that love of music in all her nieces, nephews, and Grandchildren. We all have collections of songs and funny memes that she has been sending since the invention of You Tube.
Although she was deeply religious, she would be the first to tell you she was no saint. Always reminding us to listen to our hearts for the "Right thing to do" She was consistently helping the seniors at her apartment until her own health began failing in the last 4 years.
She will be remembered for loving hard, and we will all miss her loving us and the long phone calls.
She is survived by her Grandson Alex Goodro, Granddaughter Lucy Garibay, Great Grandson AJ Goodro-Malone. Niece Sindy S. Miller, Niece April A. Miller, Niece Jodi Stephens, Niece Cherri Whitely, Niece Francie Bratcher and five Great Nieces and three great great nieces. Nephews include David D. Miller, John Reich, Jay V. Jones and seven great Nephews, one great great Nephew. Niece and Nephew in laws include Brent Cutting, Cathy Reich and Holly Miller. Former Sister-in-law Charo Arano, and Nieces Christina Arano, and Melissa Oakland. Many other cousins living in Nebraska.
Preceded in Death by her wonderful Daughter Shana Dawn, Dear Mother Arlene and Father Elmer, her Beloved sister Jackie Miller, Brother John Reich, Brother Billy Reich, brother in laws David Miller, and Bobby Miller, Sister-in-Law Beverly Channel. Niece Debbie Tayes. Also, her second daughter and confident, Cheyenne N. Macias Special Thanks to "Rosie" for her loving care.
Condolences can be sent to the Family via Rose family Funeral home
Share Your Memory of
Levina
who we are

Rose Family Funeral Home is a family owned and operated business. With kind, caring and capable staff, we take pride in the way we interact with our families and their loved ones. Rest easy knowing that at Rose Family Funeral Home, you'll be treated just like family.
Office hours
Mon: 9am - 5pm
Tue: 9am - 5pm
Wed: 9am - 5pm
Thu: 9am - 5pm
Fri: 9am - 5pm
Sat: 9am-5pm
​​Sun: Closed

location

4444 Cochran Street
Simi Valley, CA 93063
(805) 581-3800
Licence Number: FD 1760