---
Burial
12:15 pm - 12:45 pm
Friday, May 26, 2023
Riverside National Cemetary
22495 Van Buren Blvd
Riverside, California, United States

Get Directions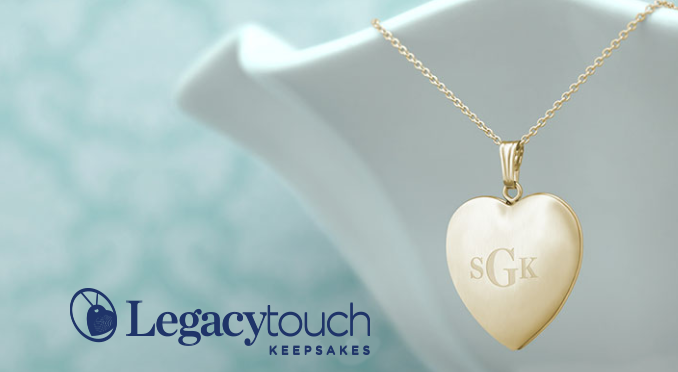 Obituary of Kay and Chieko Komatsu
Please share a memory of Kay and Chieko to include in a keepsake book for family and friends.
Chieko Komatsu and Kay Komatsu, both 90 of Oxnard, CA, passed away on January 9 and April 4, 2023, respectively.
Kay was born in Lodi, CA to Haruto and Hatsumi Komatsu. He attended Lodi Union High School and graduated in 1950. He went on to serve just over nine years in the U.S. Navy, earning commendations from both the Army and Navy for his service in Korea. These included: the National Defense Service Medal, United Nations Service Medal, Korean Service Medals, Army Commendation Ribbon & Medal, China Service Medal, and three Good Conduct Medals. He was part of the Commander Fleet Air Wing Six in Iwakuni, Japan and the Commander Fleet Air Wing One in Taipei, Taiwan. Kay also served stateside at installations including Philadelphia, PA, and a number in California. He would later attend Ventura College to eventually become an engineer working for Teledyne, Inc. for 30 years.
Chieko was born in Saitama ken, Japan to Kinya and Fusa Mikamo. She quit high school when her mother died to help take care of her family. This would be a common theme throughout her life as she cared for all generations of the family she created. However, she did work in medical manufacturing for a number of companies including Falcon Plastics and Viggo Spectramed for about 15 years.
Mom and Dad's love story began when he was on military leave in Yokohama, Japan. Dad and his buddy spotted Mom and her sister walking down the street and called out to them to ask if they were interested in seeing a movie, but they had just come from the theater. Instead, it was dinner and drinks and lots of conversation. When it was time for him to return to base, she told him not to wait too long or she might be taken. So, Dad promised to buy her a house with a koi pond if she waited; and wait she did!
Mom left her homeland to marry Dad in Hong Kong before heading off to Taipei, Taiwan and later making a home in the United States. After leaving the service, they spent time on the family farm in Lodi, CA but landed in Chino, CA where Dad worked at the state prison. There he would flourish and convince the warden to let him set up an automobile maintenance program for the inmates to learn life skills. It was a huge success.
However, this was a tough time for Mom. There was no family support and no one she knew. She would learn English by watching American television and later taking classes. Mom worked and studied hard to earn her citizenship on June 30, 1967, while holding six-year-old Davey's hand. She found her way and Dad helped her assimilate into American culture by doing things like joining a bowling league, which they were quite good at!
They would finally settle and raise their family in Oxnard, CA over the next 55 years. They continued their bowling adventures and Kay would become a legendary Statham Little League coach. Sons Harry and Tommy were his dynamic duo as pitcher and catcher. With McDonald's as his sponsor, everyone wanted to play for him. Son Davey didn't get his chance to play for Dad until his last year of little league.
Mom and Dad both enjoyed bowling and had a passion for baseball, which they shared with all the family. They were number one fans to Davey Jr and Erik. Dad also enjoyed photography and traveling. He traveled across the country to be at every college baseball game and as many minor league games as possible. He even became his own travel agent (Going Places) in his retirement. When he got bored, he decided to go back to work for the Sears Parts Department for six years before retiring for good.
Mom loved singing karaoke, exercising, and watching Japanese entertainment TV. She especially loved cooking and teaching us about Japanese culture, by far one of the greatest gifts shared with us. They were both our historians, giving us their first-hand accounts of their experiences during WWII; the aftermath of bombs dropping in Japan and internment at Gila River Relocation Camp in Arizona. They never talked about it with much anger, only sadness.
They shared so many stories with us and we were so blessed to have them as our parents and grandparents for all these years. They were the best grandparents any grandchild could ever hope for! They gave us a strong foundation to build our families on and we are forever grateful for the legacy they leave behind. Mental toughness, dedication, sacrifice, hope, and endurance…all with love. That's Komatsu; that's the Komatsu way.
Kay and Chieko are preceded in death by their parents; Haruto and Hatsumi Komatsu, and Kinya and Fusa Mikamo. Kay is also preceded in death by his brothers: Akira, Ben, Mitsugi, and brother-in-law Bill. Chieko is also preceded in death by her brothers: Fumio and Kooji, and sisters: Eiko and Kimiko. Kay is survived by his brother Jimmy and sister Fumiye. Chieko is survived by her sister Kiyoko.
Together they are survived by their children: Harry (Mary), Tommy (Sandy), and Davey (Laurie); grandchildren: Davey Jr (Rhiann), Krystal, Erik (Hayley), and Kayla (Stephen); great-grandchildren: Skylar, Deacon, Kehlani, and Baby Beckett, Carter and Kole, and Baby Stephen. They are also survived by sisters-in-law Meiko "Shirley" and Motoko, and many nieces and nephews. We love you Mamasan and Papasan. You will never be too far away; you will always be in our hearts.
Funeral services will be held at Riverside National Cemetery on Friday, May 26 at 12:15 p.m., Rose Family Funeral Home will be handling the funeral arrangements.
Share Your Memory of
Kay and Chieko
who we are

Rose Family Funeral Home is a family owned and operated business. With kind, caring and capable staff, we take pride in the way we interact with our families and their loved ones. Rest easy knowing that at Rose Family Funeral Home, you'll be treated just like family.
Office hours
Mon: 9am - 5pm
Tue: 9am - 5pm
Wed: 9am - 5pm
Thu: 9am - 5pm
Fri: 9am - 5pm
Sat: 9am-5pm
​​Sun: Closed

location

4444 Cochran Street
Simi Valley, CA 93063
(805) 581-3800
Licence Number: FD 1760