---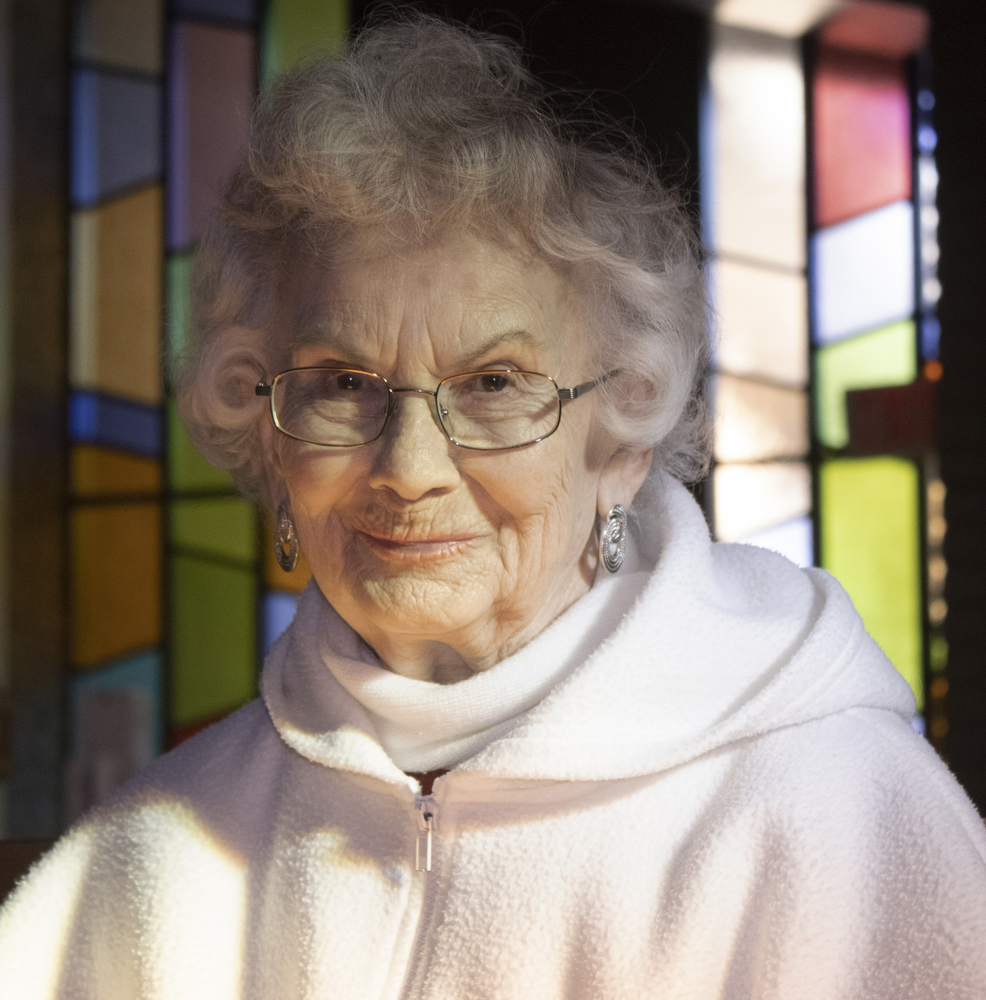 Obituary of Rosemary Michele Boykin
Please share a memory of Rosemary to include in a keepsake book for family and friends.
Rosemary Michelle Boykin left this world to be with her heavenly Father, and to be reunited with her husband, Isaac "Bill" June Boykin Jr.; parents, Michael and Kate Wuich; and sisters, Katie, Annie, Amanda, Mary, and Matilda on July 2nd, 2022, just months after her 90th birthday.
Rosemary is survived by her five children, Susan and her husband Phil Chase, Stephen and his fiancée Christine, Donna, Judy and her husband Brian Corralejo, and David and his wife Natalie; thirteen grandchildren; five great-grandchildren; and many cherished nieces and nephews.
A resident of Thousand Oaks for almost seventy years, Rosemary was born on February 22, 1932, in Chicago, Illinois. She spent the first twenty-three years of her life in the Windy City. Her parents were immigrants from Croatia; her father immigrated through Ellis Island and saved up for seven years so his wife could do the same. They settled on the east side of Chicago to raise six daughters in an ethnically diverse but predominantly Catholic neighborhood. Rosemary had a close group of friends who enjoyed swimming and ice skating at Garfield Park. Later as young adults, they took trips out west to dude ranches.
On a trip to California to visit her sister Mary, Rosemary met a tall and charismatic mechanic named Bill while attending a square dance. They would receive the sacrament of matrimony two years later on May 25th, 1957, and remained married for sixty years until Bill's passing on August 18th, 2017. Rosemary gave Bill the stability he had lacked in his life; in return, he gave her unconditional love and the large family she always desired.
Prior to having children, Rosemary worked at Point Mugu, for the department developing the RAYDAC super-computer. After marriage, she devoted much of her time to raising their five children.
After Bill and Rosemary purchased the Chevron gas station on the corner of Thousand Oaks Blvd. and Conejo School Road, Rosemary worked as the bookkeeper. They owned the Chevron station for seventeen years.
Rosemary was a devout Catholic her entire life and very passionate about her faith. She attended daily mass for over 50 years. She devoted much of her time and resources to volunteering at St. Paschal Baylon Church for over sixty years. She was a founding member and a eucharistic minister. While steadfast and strong in her faith, she did not proselytize or preach. Instead, she led by example, by living a pure life full of acts of compassion, love, and selflessness.
Rosemary's mind remained sharp and her sense of humor intact until the end of her life. When asked how she wanted to be remembered, she jokingly said, "As a loving person, although I don't know if that's true or not." Indeed, that is how Rosemary will be remembered by family and friends, very loving and wonderfully compassionate. We should all aspire to be like her. Before her death, Rosemary's parting advice was "Do not be judgmental, but more caring and kind." These are words she lived by.
Rosemary was fulfilled. She had a great marriage with her husband Bill, loved raising her boisterous family, and was devoted to her relationship with God.
This is what she considered a blessed life.
A Rosary will be said for Rosemary at 7 pm Thursday, July 7th at The Rose Family Funeral home: 4444 Cochran St., Simi Valley, 93063.
The funeral is at 10:30 am on Friday, July 8th at St. Paschal Baylon Church: 155 E. Janss Rd., Thousand Oaks, 91360. There will be a reception immediately after at the Church Hall. All those who knew Rosemary are welcome to attend and participate in celebrating the life of such a good, humble, and respected woman.
Share Your Memory of
Rosemary
who we are

Rose Family Funeral Home is a family owned and operated business. With kind, caring and capable staff, we take pride in the way we interact with our families and their loved ones. Rest easy knowing that at Rose Family Funeral Home, you'll be treated just like family.
Office hours
Mon: 9am - 5pm
Tue: 9am - 5pm
Wed: 9am - 5pm
Thu: 9am - 5pm
Fri: 9am - 5pm
Sat: 9am-5pm
​​Sun: Closed

location

4444 Cochran Street
Simi Valley, CA 93063
(805) 581-3800
Licence Number: FD 1760