---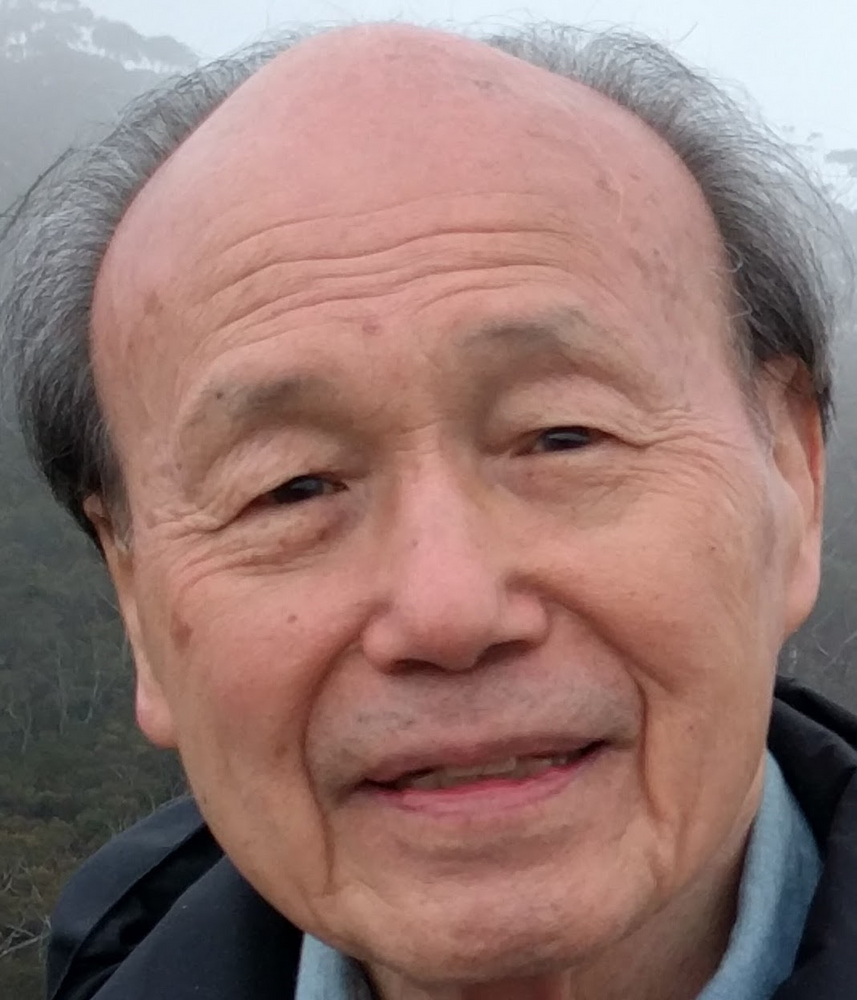 Obituary of Stanton Honyee Wong
Please share a memory of Stanton to include in a keepsake book for family and friends.
Stanton Honyee Wong peacefully passed away surrounded by family on December 27, 2021. He was born to Wong Wa Ngoon and Soo Hoo Shee (Fei Ha) in Los Angeles on December 7, 1927. His mother immigrated to the United States in October of 1927, and was pregnant with Stanton when she entered through Angel Island.
After graduating from Polytechnic High School at age 16, he attended UCLA part-time while working at his father's store. He was a three-year letterman in wrestling at UCLA from 1946 to 1948. While attending school, he was introduced to his future wife, Grace Yee, who was going to nursing school. He was close to graduating but had to leave UCLA when he ran out of money.
His father helped him open a grocery store. In 1951, he and Grace married and had three sons, Russell, Stanton Alan and Terence in the following three years. During that time, Stanton got a second job at a machinery shop where he was a supervisor and inspected pen nibs.
He wanted to finish school, but the UCLA counselor told him that he would need to go to school full time and that the number of credits to graduate was increased. A fire forced the closure of his grocery store and he quit his job at the machinery shop so that he could attend school full time. Stanton graduated UCLA with an Undergraduate Degree in Business in 1955. In 1967 he received a Master's Degree at USC in Quantitative Business Analysis.
After graduating from UCLA, he got a job as a computer programmer at Rand Corporation with the help from his friend, Jim Wong. Stanton gained valuable experience working for a number of companies in the infant computer industry such as SDC, Hughes, Technicolor and IBM. Then he
decided to become an entrepreneur and co-founded Henley & Wong Systems which eventually became HW Systems, a data-processing company that managed real estate title information nationally for title insurance companies. HW Systems was sold to TRW in 1984. Stanton later co-founded Lereta Corporation that processed real estate tax information for banks and savings and loans.
Stanton retired in the late 1980s and traveled the world with Grace. They visited every continent and crossed every ocean. Highlights of their travels were visits to Antarctica and a cruise to the Arctic on a nuclear ice breaking ship.
Business success did not define Stanton. He took the time to make each person feel noticed and valued. People at his favorite restaurants knew him and he was a caring benefactor to many.
Above all, Stanton loved his family. They often gathered around meals and special events. He sang songs with grandchildren, remembered what each person liked to order at restaurants, valued time with siblings, and never forgot a birthday. He led by quiet example and his selfless nature was reflected in his ability to provide for a large family and give all that he could without asking for anything in return. His happiest times were being surrounded by family. He had an uncanny ability to inspire and help others.
Grace and Stanton had seven children, Russell, Stanton (Karen), Terence (Natalie), Urban, Valerie (Larry), Wendy and Xavier; seven grandchildren, Michael (Kyra), Steven, Jill (Cameron), Andy, Ali (Leo), Adam and Shannon (Mark); and six great-grandchildren, Merrick,
McCoy, Venice, Zander, Emmalyn and Calvin. Stanton is also survived by his sister, Lelia (Russell) Barnes.
Stanton and Grace's ashes will be spread at sea at some future date.
If lieu of flowers or gifts, please donate to City of Hope:
https://www.cityofhope.org/donate-in-honor-or-in-memory
or to any charity of your choosing.
Share Your Memory of
Stanton
who we are

Rose Family Funeral Home is a family owned and operated business. With kind, caring and capable staff, we take pride in the way we interact with our families and their loved ones. Rest easy knowing that at Rose Family Funeral Home, you'll be treated just like family.
Office hours
Mon: 9am - 5pm
Tue: 9am - 5pm
Wed: 9am - 5pm
Thu: 9am - 5pm
Fri: 9am - 5pm
Sat: 9am-5pm
​​Sun: Closed

location

4444 Cochran Street
Simi Valley, CA 93063
(805) 581-3800
Licence Number: FD 1760