---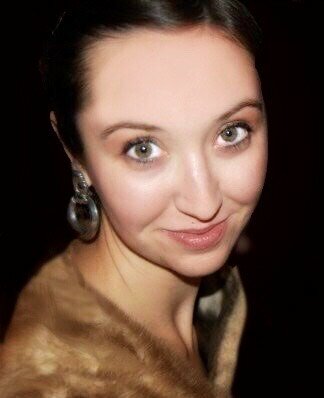 Obituary of Catherine Stumpf Brobeck
Please share a memory of Catherine to include in a keepsake book for family and friends.
Catherine Stumpf Brobeck, 37, of Los Angeles, California, passed away on November 22, 2021.
Catherine was born in Hinsdale, Illinois to Barry and Linda Brobeck on November 16, 1984. She graduated from Yale University in 2006 with a degree in Comparative Literature and a thesis about crime and geography in the 1930s Los Angeles novel. She was valedictorian of her high school class, a Gold Award winning Girl Scout, selected to the American Legion Auxiliary Minnesota Girls State Program, attended college as a high school student where she was the Editor-in-Chief of Rochester Community and Technical College's newspaper, attended Summer Honors College at the University of Minnesota, and matriculated to Yale University. At Yale she was cofounder of Cinema at the Whitney, Co-President of Yale Film Society, President of Yale Drama Coalition, Producer and Assistant Producer at Yale Theater,and a Contributing Writer and Critic at the Yale Herald.
Catherine was a writer, editor, strategist, and consultant, who worked with entertainment, non-profits, arts, and healthcare organizations. She was proud to have served as Director of Research for a women and children centered non-profit organization. Catherine was a prolific writer and podcaster who had also lectured at Cambridge University on justice in literature, and collaborated with the Los Angeles Public Library, amongst other institutions. She is best known as the co-host of the popular literary podcast, All About Agatha and it's Patreon companion podcast. Hundreds and hundreds of listeners have commented on social media about their personal experiences listening to Catherine on the podcast and how her voice and humor aided them through the pandemic.
Catherine was a storyteller, who loved to read, write, and talk. She could usually be found with a book and phone nearby. She was passionate about literature, current affairs, music, musical theater, art, film, television, basketball, history, geography,infrastructure, and so much more. She could share details that would amaze and amuse. She loved to learn and there was always something new that she would share with family and friends.
Catherine is survived by her mother and father, Linda L Brobeck and Barry H Brobeck, of Waverly, Minnesota, sister, Elizabeth Anne Brobeck of Minneapolis, Minnesota, uncle, David (Gaye) Brobeck, aunt Jill (Jimmy) Borel, and aunt Julie Bray. She is preceded in death by her grandparents Frank and Doris Stumpf and Dr. David and Bettye Brobeck, and aunts Joanne Martin and Diane Stumpf. She is also survived by friends throughout the world, with whom she held exceptionally close relationships. Catherine is forever loved.
A celebration of Catherine's life will be held starting at 1:00PM on June 4, 2022 in Minnesota.
The family wishes to thank David and Gaye Brobeck for their kindness and generous spirit, and her dearest friends, during this difficult time. Gratitude is extended to Brittany Groot at Aftercare Cremation, Mission Hills,California, and Kevin Chilson at Peterson Chapel, Buffalo, Minnesota, who is the contact for the family.
Share Your Memory of
Catherine
who we are

Rose Family Funeral Home is a family owned and operated business. With kind, caring and capable staff, we take pride in the way we interact with our families and their loved ones. Rest easy knowing that at Rose Family Funeral Home, you'll be treated just like family.
Office hours
Mon: 9am - 5pm
Tue: 9am - 5pm
Wed: 9am - 5pm
Thu: 9am - 5pm
Fri: 9am - 5pm
Sat: 9am-5pm
​​Sun: Closed

location

4444 Cochran Street
Simi Valley, CA 93063
(805) 581-3800
Licence Number: FD 1760