---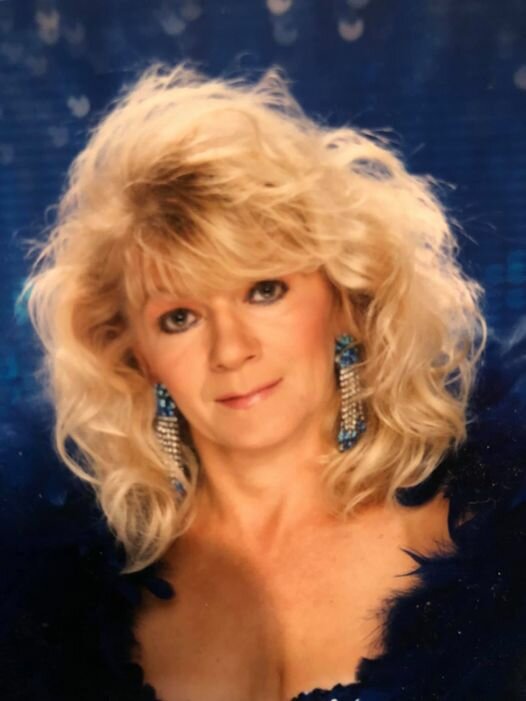 Obituary of Stacey Dawn McLain
Please share a memory of Stacey to include in a keepsake book for family and friends.
Stacey Dawn Wiska McLain 12/20/1941-11/8/2021
Stacey was born in Detroit Michigan to her father John Wiska, raised by her aunt Frances Wiska Banach as her mother. She was raised in a large loving home, built by her grandfather & siblings from Warsaw, Poland, full with grandparents, father, aunts and uncles. Stacey met her soulmate, Thomas Delwood McLain, when she was 14 from a introduction by her then best friend Connie. They started dating almost immediately until Tom left to serve in the USMC at 17 stationed in Oceanside Ca. He returned to Detroit, Michigan to marry Stacey on May 7, 1961 for a traditional Polish wedding where the party lasted 3 days with visitors stopping by to congratulate the wedded couple.
Stacey joined Tom in Oceanside as he returned to service, shortly thereafter Tom's father passed in Detroit. Stacey returned pregnant with her only child, Thomas Derek McLain, to help with arrangements. When Tom Sr. completed his duty he also returned to Michigan. They stayed briefly as the elements were too drastic from California's sunshine. Tom and Stacey bought their first home in Sylmar Ca and resided there 13 years until moving to Granada Hills Ca. During these years Stacey was the President's administrator responsible for overseeing and coordinating all Pacific Offshore Powerboat Racing Association events for 16 years. Following Norsdkog Industries, Stacey tried new endeavors until retirement in the Santa Clarita area in 2006. Stacey became a widow after 27 years of marriage.
Stacey had many great friends she would drink wine with, gossip and brag about their family members. Stacey enjoyed the frequent visits of her son, his wife Shelley and their children Kelley & Kody. Stacey had several pets over the years from rabbits to westie terriers Dolly & Caesar. Grandma Stacey was frequently visited by her grandchildren; she always looked forward to sleep overs, movies and gossip her favorite.
In Stacey's latter years she was affected with health issues. She always stood up to them, beating them with determination and might. To describe her: a vibrant firecracker, loving, caring, intelligent, stubborn, independent, loyal, a woman who could not be buffaloed, politics angered her and was ready to tell you. Stacey succumbed to colon cancer on November 8, 2021. With colon cancer in her family sadly she waited far too long to be tested.
She is survived by her son Thomas McLain and wife Shelley, grandkids Kelley McLain, Kody McLain, and brother Laddie Frisinger.
Stacey requested to be cremated and have her ashes spread over her husband's grave, she missed him all the time. When her health was in question over the final years she would often have dreams of Tom telling her "it's not time yet, they need you here". Stacey passed peacefully and comfortably with her family by her side.
Rather than flowers please make a donation to the St. Judes Children's Research Hospital St. Jude Children's Research Hospital in her honor at her request. Service plans will be announced likely mid December 2021.
Share Your Memory of
Stacey
who we are

Rose Family Funeral Home is a family owned and operated business. With kind, caring and capable staff, we take pride in the way we interact with our families and their loved ones. Rest easy knowing that at Rose Family Funeral Home, you'll be treated just like family.
Office hours
Mon: 9am - 5pm
Tue: 9am - 5pm
Wed: 9am - 5pm
Thu: 9am - 5pm
Fri: 9am - 5pm
Sat: 9am-5pm
​​Sun: Closed

location

4444 Cochran Street
Simi Valley, CA 93063
(805) 581-3800
Licence Number: FD 1760