---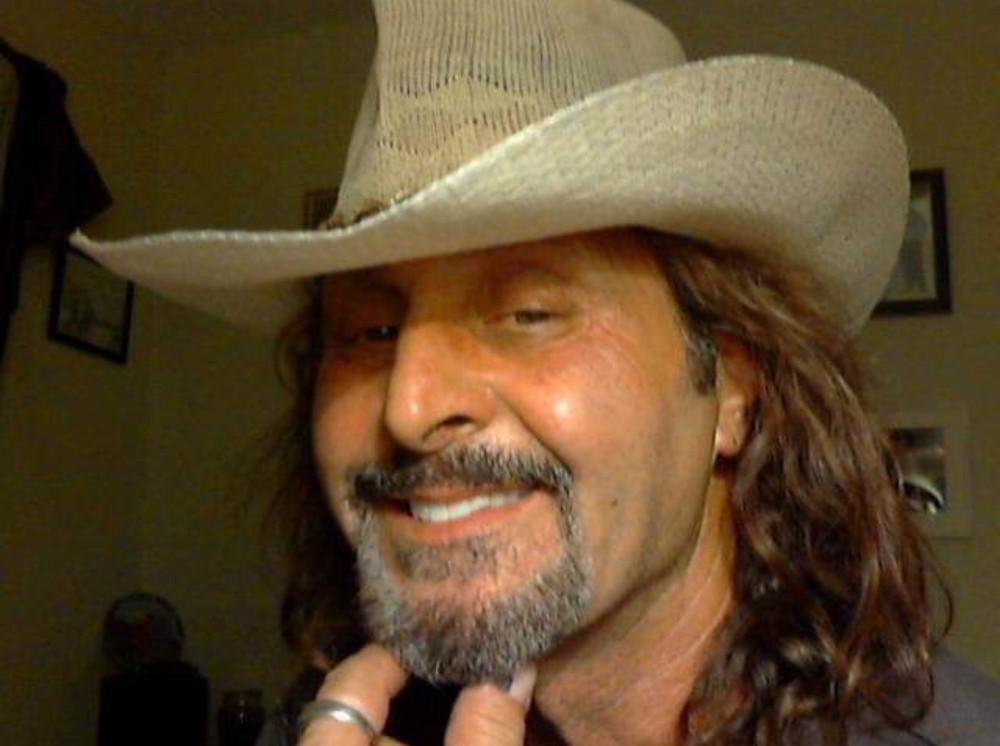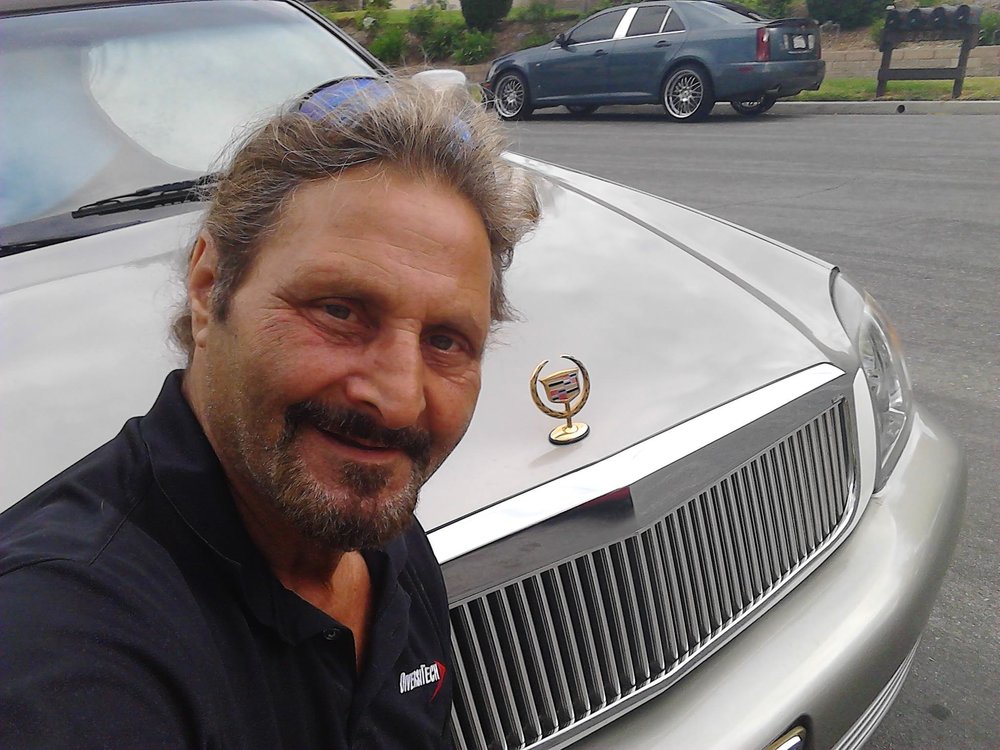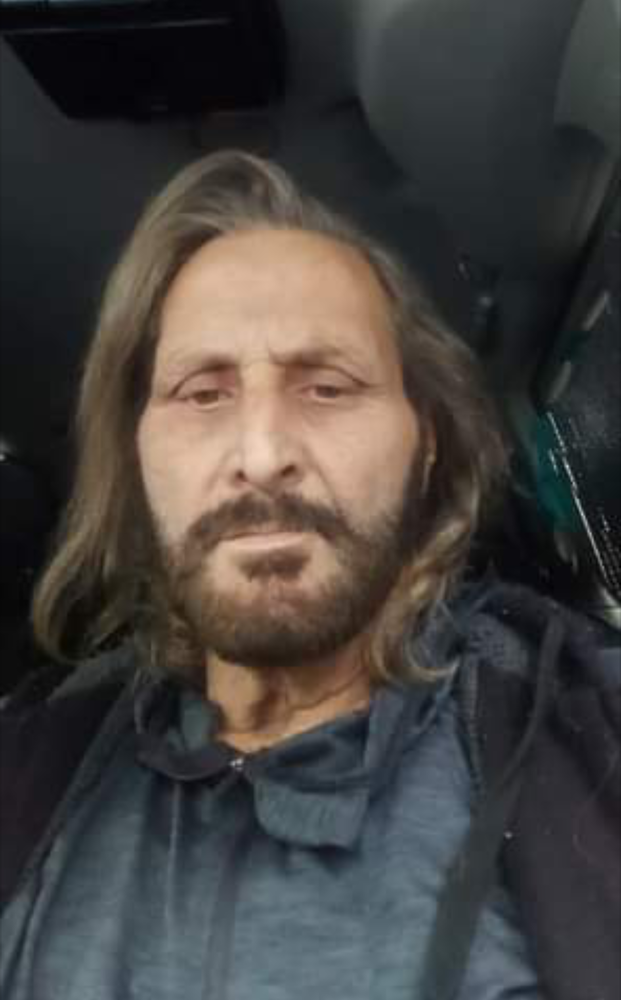 Graveside Service
12:30 pm - 1:30 pm
Wednesday, April 14, 2021
Simi Valley Public Cemetery
1461 Thompson Lane
Simi Valley, California, United States
805-526-8245

Get Directions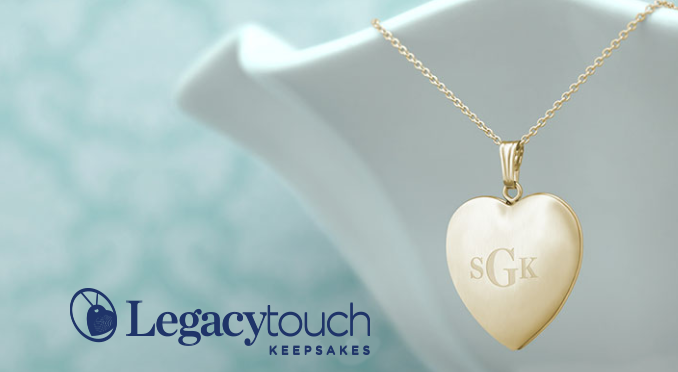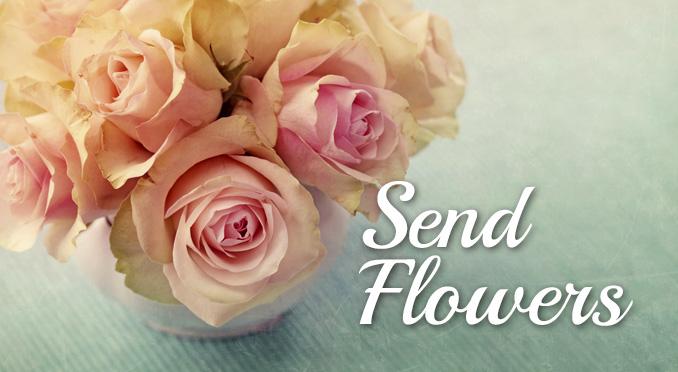 Obituary of Ernesto Giovanni Manfredonia
Please share a memory of Ernesto to include in a keepsake book for family and friends.
Born on July 22, 1956 in Napoli, Italy to Giovanni Manfredonia and Carmella Pagnozzi
Ernesto "Ernie" Giovanni Manfredonia was born on 07/22/1956 in Napoli, Italy to Giovanni Manfredonia, and Carmella Manfredonia. He was the 18th child out of 19 brothers and sisters. In 1958, the family migrated to New Jersey, USA. His first love for singing was noticed when he was just two years old while his eldest sister Onorina would sing him to sleep. Instead of falling asleep, he would repeat the words she was singing and join in along with her. In 1962, the Manfredonia family moved west to Pacoima, California. During these childhood years, Ernie lived with his immediate family which included sixteen brothers and sisters all in a two bedroom home. Ernie's love for animals began when he would play with the family pets, which included pigs, roosters, chickens, rabbits, dogs, cats, and birds ! Ernie's father would take the youngest kids to Lake Hansen Dam in San Fernando to escape the hot summer heat. At the lake, Ernie would ask his sister Elizabeth to "get the girls attention to swim towards him so he and his brother Mario could strike a conversation with them, and before you knew it they would spend most of the day with the girls. He also enjoyed his Papa taking them to the local hamburger joint afterwards to get something to eat. It was in Pacoima where he was able to enjoy the role of being the younger brother to his closest and older brother Mario. Ernie enjoyed fishing, BB Guns, hiking, teaching, and spending time with Michael. He was a great big brother. In 1966 when Ernie was just 10 years old, the family moved once again to the suburbs of the beautiful city of Simi Valley, CA.
Growing up, Ernie was quite close with his brothers, and sisters.. A day didn't go by in the warm summer when he would pair up with one of them, grab fishing gear and head
to rancho park, to play and fish in the stream and lake. They would spend their early mornings waking up and riding their mini bikes, and motorcycles in the Arroyo West wash behind their home. It was a joy for him to go with his brothers to stroll into the orange and lemon orchards, to pick olives, walnuts, wild tree mushrooms, and grapes, among other things and bring home the bounty to their mother, Carmella. She would wait, anticipating their return, knowing they always would bring something fresh home for everyone to enjoy. It was in these childhood years in Simi Valley that Ernie, alongside his brothers, especially Mario, where he would learn a love and passion for nature. He would go hiking in the local mountains and creeks, only to be surprised by his brother's courageous actions in rescuing exotic wildlife, making sure they survived by bringing the owls, hawks, rattlesnakes, and coyotes, home safely, nurture the animals back to health, and go back to release them into their natural homes.
As kind hearted as he was, Ernie was never afraid to stand up and defend you from bullies. Ernie was a natural fighter and extremely tough, having learned to be that way if "you want to survive", especially with so many older brothers and sisters. Ernie and his brothers went to school with almost all the boys that ended up joining the Simi Valley Police Department. Because of Manfredonia's high school reputation, known as being one of the "toughest" families in the valley, the Simi Valley Police Department knew them all personally, and pretty much served the Manfredonia family with great respect. Ernie was also very patient, but only for so long. You would not want to get Ernie mad and if you did, you would know it. Ernie made it his will to never lay a hand to hurt anyone in the family, or anyone else unless they truly deserved it, in order to protect
himself, or others. Ernie loved children, he played games with them as often as he could. He was able to teach them how to protect themselves from bullies by teaching "us" how to fight for ourselves. Ernie was a known figure with the "watch out for that guy" reputation. Ernie loved to hang out with his good friends and spend quality time with everyone he loved. Not too much, or too little, but just the right amount of time. He never outlived his visit, and was very respectful. Ernie dropped out of high school, and worked many types of jobs. He learned construction, and especially learned how to fix cars, he was a great mechanic. He worked at his uncle's shop for a while, and then moved on to the Cadillac dealership in Westlake for a while, finally realizing he did not like the corporate automotive style world and returned to construction. Ernie loved being his "own boss" He loved to paint houses, as his father did, and had the ability to fix just about anything that needed repair. As he fixed things, he would always be teaching you or showing you how to do it. Ernie was a great teacher ! He made his work enjoyable, by making it a fun time. He went for the big stuff, and was very detailed, he would find the little defects in workmanship, and fix it with pride. Ernie would eventually find work as a concrete pumper and he also became a journeyman concrete finisher. He specialized in concrete pavement, and he would use his thumb, and index finger to fix a small blemish in the concrete finish if he found a defect at the last minute, right before the concrete got really, really, hard just to make it look good. He did not push you over the top. He was serious when it came to getting it done, but with the completion, the reward was great with all the compliments and expressions of gratitude he would show "you" in helping him. His Mother Carmella would say "He has hands of gold in Italian, eh manna eh Oro'' everything he touched he could fix! Ernie was able to win jobs, and
complete work as a home improvement contractor. In 2006, Ernie sustained a debilitating back injury while pumping concrete which completely slowed him down. This chronic back pain would eventually never go away, so he learned how to cope with it, and do the best he could with what he had. He was never able to be as physically capable as he was before this injury.
Ernie also loved entertaining people, coming from the "Woodstock Era." From a very early age he learned to play the guitar. Ernie would be invited on stage numerous times by several bands. He would grab the microphone on the stage and start singing to whatever song the band was playing to. He would take over the show, bringing the crowds to their feet, no matter where he did this. Later on, when karaoke arrived on the scene, this just made more of a great time. Ernie loved "The Beatles'' he would listen to them on the radio and learn how to play the songs on the guitar, and teach you the lyrics and "we" would sing together. He expected you to learn the lyrics, he was very talented and could remember the songs of so many artists. If you couldn't remember the lyrics, on sing-alongs he would get upset, and think that you were not taking it seriously and that you were playing around. Ernie was a true musician, as he could play the guitar, "harp" the harmonica and sing, all at the same time. Ernie was famous for his train horn sound. He would bring a bar full of people talking to a quiet halt, he did this with his trademark roaring Choo Choo train horn whistle blow. It was amazing !
Ernie's big break came, while he was on a customer's concrete project. It was a custom fire pit,, and patio slab extension. Ernie's generous actions of being a giving person, he
offered the homeowner a price he couldn't beat, and knowingly the homeowner felt the need to repay somehow. The homeowner happened to be a musician and had a recording studio on the property. Somehow as the conversation was flowing, they started talking about music, and as soon as the sunset that evening, Ernie was invited into the studio, where a relationship formed, and the work began. Ernie was able to record his four favorite songs, Make it my love, Like a bird in a tree, Down on the floor, and beyond the stars. One of his favorite songs is titled "Beyond the Stars" . It was this song that brought a whole room of people to tears as he played the song. He wrote many, many, songs in his career. He would play acoustic guitar, and sing to all of us.
Ernie was a very talented artist. He had the gift to draw with pencil and paper in his early years, as a way to pass time. After his back injury, and after his recording of his music CD, and, after visiting a art gallery in Venice Beach, CA Ernie was told that he was a true artist, and that he should attempt to follow his dreams. It was at this time that Ernie grabbed some index cards, got creative and went straight to work. Ernie did not have the patience to spend too much time doing one thing, so the smaller the paper the faster. He would be able to complete the picture fast, quick, and precisely on the index card but it is important to note, not ONE detail went missing. He had the bright idea to have the index cards enlarged to reveal the details and hidden art. Ernie's vision was to have his art in every business on LA Ave. in Simi Valley, hence he was going to call it, "LA Ave Art Company". There are many businesses that have Ernie's art framed on the wall. Ernie was also a great cook. He made a great sauce, and pizza dough. He loved
to grill steaks, pork, and veal chops on the BBQ, and made everything taste so good. He had this touch to his cooking that was amazing. Like his Momma, he was good!!!
Ernie really didn't like going too far out of Simi Valley but when he did, he would go far. He was always on the move, yet he believed in being subtle and still. Ernie would enjoy and invite you, and take drives along the coast on any given day, If it was a cold day he would blast the heater on in the car and pretend it was summer. He loved to sunbathe, and grill freshly picked mussels on the beach with a six pack of Budwieser, fresh lemons, and salt. He would take notice of the little wildflowers that would grow on the side of the dry parched hill. He would stop on the side of the road on PCH just to get out, smell, look, and feel the spring wildflowers. Ernie respected life in all things. As much as he enjoyed fishing, he also wanted to catch and release. He would never want to squish a spider, or kill a fly. Ernie enjoyed taking trips to Rosarito Beach in Baja California. It was once on a trip that Ernie would learn that he couldn't help everyone that was begging, because he couldn't resist reaching in his pockets and giving. I had to tell him at the rate he was going and with so many people reaching out, that we would not have a dime to our name, and that we would be reaching out for donations to eat and get back home ourselves, at that point he had to learn how to say NO. It was hard for him.
Although he never married, He loved spending much of his time with his girlfriends. Although he wasn't perfect as none of us are, he was loyal, faithfull, honest, respectful, and had integrity. In March of 1995 Ernie would become a father to his beautiful and
wonderful daughter "Vanessa". Ernie's love for his daughter was immeasurable. In her early years of life, Ernie tried to spend a lot of time with her. He longed for a close relationship with her, however his living circumstances prevented him from reaching his dreams. He talked about Vanessa all the time, and of all the things he was going to do with her and wanted to. Ernie was sad that he couldn't do more, but promised he would.
In Early 2014, Ernie was diagnosed with having a tumor on his right kidney. The right kidney was successfully removed and treated. His health remained good afterwards. Ernie never missed his band practice every Friday night. Ernie continued to carry forth with his life and had to deal with the fact that he did not have a roof over his head for the past five years of his life. He never complained about his circumstances, or blamed anyone. He was so strong to be able to deal with all the weather elements, the cold wet rainy nights, and the hot sweltering humid days, just living knowing and doing what he did best, all the while being humble, never complaining about anyone, or expecting anything from anyone. He made you feel comfortable around him and you could always let your guard down, he was very confident. He was a simple man, yet very complex. He did not want to be a burden on anyone at any time. He would not want anyone to have to worry about him as he knew we all did, so he would maintain his distance. However, Ernie would drop everything he was doing if you needed his help. Ernie developed breathing complications this January of 2021 and was admitted to the Simi Valley Hospital, while being admitted he developed other life threatening symptoms, where he would finally pass peacefully on the morning of January 20, 2021. Although he knew he would always have his whole family there for each other, to continue to live,
love, and laugh. Ernie was a very spiritual person who loved God, had faith in a resurrection to life back here on earth where he could one day be back with everyone that he loved so much. He loved deep personal bible study, and the conversations that sprouted therefrom. Not one day would pass without Ernie expressing his Love for Jehovah, His God, and his Son Jesus he always expressed his appreciation for the works of God's hands, and all creation. Ernie would always say "Smile", and he would say to the ones that were and are alone, "If you're by yourself., Love yourself." He was a great man, dedicated father, brother, uncle, nephew and friend. I feel I speak for everyone that knew him, and how truly lucky we have been to know him, Ernie will be greatly missed by everyone whose heart he has touched.
Survived by:
Daughter: Vanessa Grizzle
Brothers: Tony Manfredonia, Frank Manfredonia, Ronald Manfredonia, Michael Manfredonia ( Brother / Nephew )
Sisters: Onorina Gargiulo, Anna D'Alessio, Rosetta Iavarone, Tina Caputo, Lucrezzia Franco, Elizabeth Griffin, Shana Johnson ( Sister / Niece )
Numerous Nephews, Nieces, Cousins, and Friends
Share Your Memory of
Ernesto
who we are

Rose Family Funeral Home is a family owned and operated business. With kind, caring and capable staff, we take pride in the way we interact with our families and their loved ones. Rest easy knowing that at Rose Family Funeral Home, you'll be treated just like family.
Office hours
Mon: 9am - 5pm
Tue: 9am - 5pm
Wed: 9am - 5pm
Thu: 9am - 5pm
Fri: 9am - 5pm
Sat: 9am-5pm
​​Sun: Closed

location

4444 Cochran Street
Simi Valley, CA 93063
(805) 581-3800
Licence Number: FD 1760