---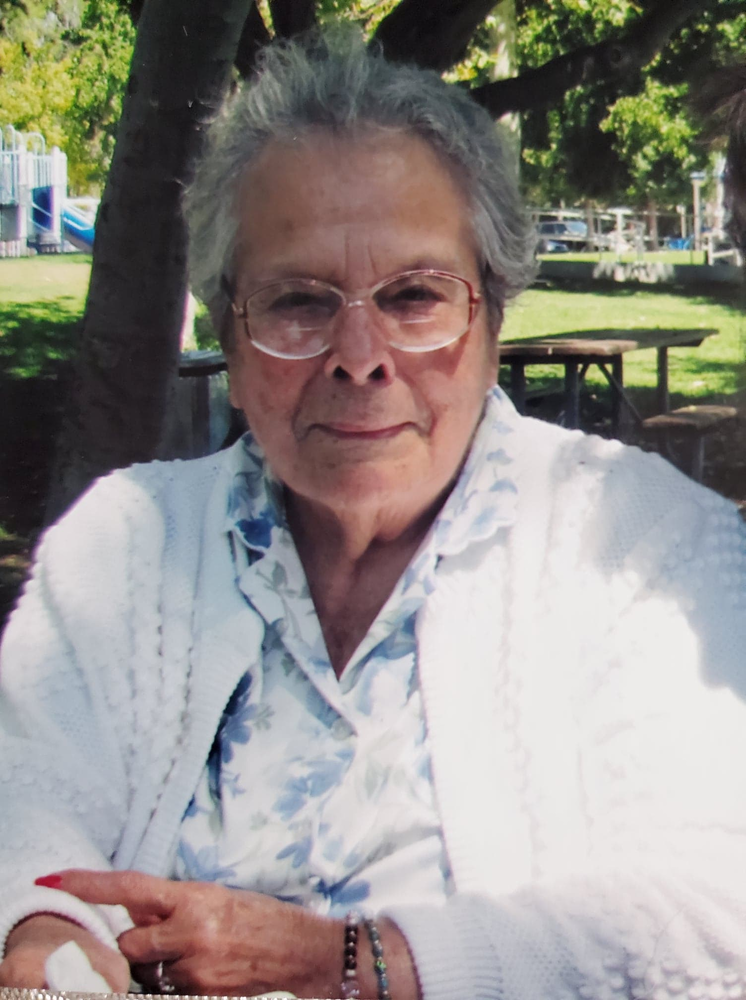 Obituary of Eileen Mccoskey
On Saturday, January 30, 2021, Eileen (Fernandez) McCoskey passed away peacefully in her sleep, from complications due to heart failure and Alzheimer's Disease.
Eileen was born on July 25, 1922, in Santa Paula, California, to Rufus and Victoria (Robles) Fernandez, the third of six children. Following graduation from Ventura College, she joined the Navy serving during World War II in Naval Intelligence at The Presidio in San Francisco. Among other duties, she was responsible for monitoring all Navy personnel, ships, and submarines in the Pacific theater.
Following her stint in the Navy, Eileen became a civilian employee with the Army Military Police, tracking the whereabouts of "suspected" AWOL servicemen between Nogales, Arizona and Nogales, Mexico.
She married Harvey McCoskey in October, 1948, and together they raised three sons and one daughter: Michael of Hamilton IN, Allen of Moorpark CA, Ronald of Denver CO, and Brenda McAdams, of Jefferson City MO.
While raising her own family, Eileen began what would become a 50-year labor of love working with children, long before the more sophisticated-sounding "preschoolers" "childcare" and "early childhood education" monikers were ever imagined, let alone invented.
Her sense of humor---she loved to laugh and make others laugh---combined with her style, patience, uplifting spirit, and practical approach to teaching endeared her not only to the children she served, but to other teachers, support staff, and parents as well. She retired from teaching only when she was no longer able to hug, hold, carry or play with "her kids" due to the debilitating effects of arthritis.
Additionally, along with her husband, she spent decades teaching children's Sunday School classes, and helped plant two churches in Simi Valley.
Eileen is buried at Simi Valley Public Cemetery, and was preceded in death by her husband, parents, siblings and their spouses. She is survived by her four children, son-in-law Nathan McAdams, four grandchildren and seven great grandchildren.
Share Your Memory of
Eileen
who we are

Rose Family Funeral Home is a family owned and operated business. With kind, caring and capable staff, we take pride in the way we interact with our families and their loved ones. Rest easy knowing that at Rose Family Funeral Home, you'll be treated just like family.
Office hours
Mon: 9am - 5pm
Tue: 9am - 5pm
Wed: 9am - 5pm
Thu: 9am - 5pm
Fri: 9am - 5pm
Sat: 9am-5pm
​​Sun: Closed

location

4444 Cochran Street
Simi Valley, CA 93063
(805) 581-3800
Licence Number: FD 1760