---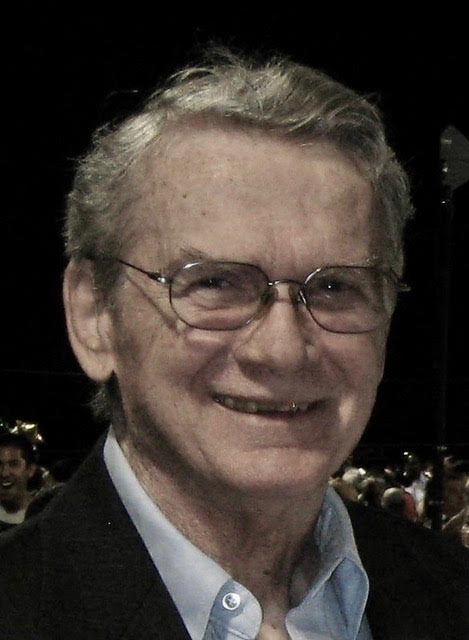 In Memory of
Vernon F. Haddox Jr
1937 - 2020
Obituary of Vernon F. Haddox Jr
Vernon Franklin Haddox Junior, Husband, Father, and Grandfather, Porter Ranch, California, passed away peacefully on December 2, 2020 at the age of 83 at Kaiser Medical Center, Los Angeles, California.
Vernon was born on January 6, 1937, in Pawhuska, Oklahoma to Faye and Vernon F. Haddox Senior.
He was a graduate of Will Rogers High School Class of '55 and attended Oklahoma University (OU), where he was a member of both the track team, as a sprinter, and the Delt-Glee Choir, winning the University sing "1956".
After his first year at OU, Vernon was recruited and transferred to Oklahoma State University (OSU), where he continued his track career as a sprinter, low & high-hurdler and baton-relayer, competing in 100 and 200 dashes, low-hurdles, 400m high hurdle and the half-mile relay with a time of 1 minute, 15 seconds; a school record at the time.
Vernon was OSU's number one low-hurdler on the Varsity track team "1960" and the anchor on the Championship 880 reley team "1960", lettering all three years 1958-1960. He also became a member of Delta Tau Delta fraternity.
He married Sally Mae Smith, his High School Crush and later College Sweetheart, on May 22, 1958.
Vernon graduated OSU in 1960 with a B.S. degree in Electrical Engineering, moving to San Diego, California in 1962, where he began work on the "Atlas Rocket Project", the "Guppy" airplane transport and other projects for General Dynamics Corp.
Vernon loved to fly, and in 1965 he earned his commercial pilot license.
In 1973, with the end of the Atlas program, Vernon relocated with his family to West Hills, California where he took a position with Southland Corporation and was responsible for many company defining growth opportunities.
Vernon ran the opening of all the 7-11 stores on the Island of Oahu, Hawaii and the Real Estate development and purchasing of future store locations in California, along with the planning needs for the stores. In addition, he was responsible for all concessions at the 1984 Olympics Cycling Velodrome sponsored by Southland Corporation (7-11).
Vernon continued his love of running, biking and exercise throughout most of his life as a way to not only stay healthy, but to help in the control of his diabetes, which he was diagnosed with in his late twenties.
Vernon took his love of biking and charity to ride in a Southland Corporation sponsored "Ride to Las Vegas" where four riders would ride from Woodland Hills, California to Las Vegas, Nevada, and deliver a check from them to Jerry Lewis for MDS live on the telethon.
He later moved to Downey, California in 1980 and married Joni Young on January 15, 1982. In November of 1987 he moved to Ontario, California where he lived until 2019.
Vernon is survived by his Sons: Jeff G. Haddox (Lori), of Porter Ranch, CA, Daran W. Haddox (Marla), of Moorpark, CA, and Brandon S. Haddox, of Ontario, CA.
Grandchildren: Joshua (Jenny), Daniel (Brittany); Justan and Britnay Faye Haddox; and Brother: Donald L. Haddox Sr. (Sharon).
He was preceded in death by his (First) wife: Sally Mae Smith (Haddox-Kenfield); Daughter, Heather Marie Haddox; Son, Bryan Todd Haddox; Sister Sue Haddox-Callahan, and his Parents;
Faye and Vernon F. Haddox Sr.
In lieu of flowers, donations may be made to St. Jude Children's Research Hospital.
Share Your Memory of
Vernon
who we are

Rose Family Funeral Home is a family owned and operated business. With kind, caring and capable staff, we take pride in the way we interact with our families and their loved ones. Know that with Rose Family Funeral Home, you'll be treated just like family.
recent news

Rose Family Funeral Home was recently featured for supplying the community with Free Little Libraries. Click here for more information.