---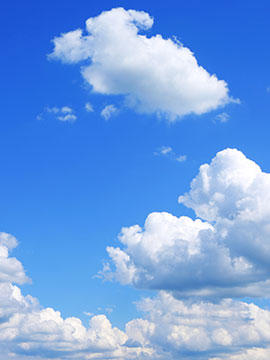 Obituary of Jose Francisco Leon
Jose "Pancho" Francisco Leon, 72, mentor, entrepreneur, philanthropist, and spiritual seeker, of Henderson Nevada, passed away peacefully on September, 19th, 2020, in Calabasas, California.

Pancho was born in Patulu, Guatemala to Franciso Fong Leon, and Virginia Chang on May 21st 1948. He was born into a family of entrepreneurial merchants who built and operated many successful businesses over the years. Pancho was a student of various management philosophies and it permeated every fiber of his being and every interaction he had with others. There are countless stories of those close to Pancho who credit him as their mentor, in helping them to reach their own full potential. Further, the incredible services that were offered, literally improved the lives of hundreds of thousands of immigrants and their families by providing a fair and affordable money transmission service, allowing them to keep and use their hard earned cash. As an immigrant himself, he believed it was his purpose in life to help people risk and achieve their potential. He achieved Guatemala's highest civilian honor, the Orden de Quetzal, established in 1936, it is bestowed by the Government of Guatemala. The award acknowledges officials of nations, organizations and other entities whose artistic, civic, humanitarian, or scientific works merit special recognition.

In the last few years, as part of his semi-retirement, he traveled around the world, in the pursuit of his higher spiritual self, making new friends and influencing many others as a guru in his own right. He also used this time to reconnect with his many nieces and nephews who he cared for deeply.

Pancho is survived by his sons, Frank Lawrence, Skyler Leon, Hunter Leon and his daughter Phoebe Leon. Regina Leon, mother to Skyler, Hunter and Phoebe, was the love of Pancho's life and he was honored to spend his last days with her and the children, until his passing.

The family wishes to extend their gratitude to all the employees at GroupEx Financial, King Express, Mexico Express, Compremex, and Vypevapor, as well as his real estate and building partners.

To you all, Pancho saw you as extended family, and himself as a fatherly advisor in your journey to achieve success and happiness in this country.
Please do join us in celebrating his life, which was full of wonder and possibilities.

"Rainmaker", we love and miss you dearly.
An online memorial service will be held on Zoom on October 3rd at 12 pm pacific time. The family will have a very limited in-person service, due to Covid 19 restrictions, which will be broadcasted via Zoom in its entirety. As part of the scheduled programming, some close family and friends will share stories that celebrate the life of Pancho. Others may be able to share any words they may have at the end of the service or in the online reception rooms that will remain open for an hour after the service broadcast. For Zoom details please contact the family.
Share Your Memory of
Jose
who we are

Rose Family Funeral Home is a family owned and operated business. With kind, caring and capable staff, we take pride in the way we interact with our families and their loved ones. Know that with Rose Family Funeral Home, you'll be treated just like family.
recent news

Rose Family Funeral Home was recently featured for supplying the community with Free Little Libraries. Click here for more information.