---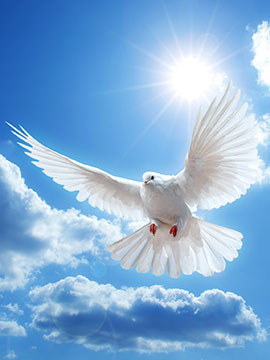 Obituary of Santo Joseph Prete
On May 17, 2020 at 10:00 p.m., Santo Joseph Prete, born in Pennsylvania, left this human world after 96 years, 7 months and 17 days, which began on November 1, 1923. He was surrounded by his loving family. He was preceded in death by his parents, and brothers Mike, Vic and Pat, and his wife Dorothy (nee Hurt), the love of his life for 62 years. He leaves behind four children: Ron Dransfeldt, Simi Valley, CA; Judy Barry, Kingman, AZ; Vern Dransfeldt, Camarillo, CA; and Mary Margaret Prete, Simi Valley, CA, and their spouses. He also leaves ten grandchildren, eighteen great grandchildren, four great great grandchildren, and his beloved younger sister Rosella Trego and her husband Darus, as well as nieces and nephews. Santo, although he was small in stature, had a life that was huge in so many areas. He had a memory of names and events that he used all the way to the end; he took sincere interest in everyone he encountered; he was comfortable around people of all ages & races; he had a Pollyanna way of viewing life that seemed to serve him well. Recently he had a house built for a poor family in Mexico that he had never met until the day they turned over the keys. Professionally he excelled in both teaching and administration. He also maintained contact with students, teachers and staff in El Segundo and later Simi Valley, CA. Santo and Dorothy traveled the world like few can claim. They went by car, RV, airlines, trains, cruise ships and even freighter cruises for months at a time. They have been to every continent except Africa and Antarctica. Santo was also one of the remaining World War II Veterans. He served proudly in the Navy as a Sea Bee in the Pacific Theater. He joined at nineteen years old and served until the end of the war. He then used the GI Bill to further his education, and received a Master's Degree from Columbia University in New York. It is always hard to say good bye to someone we have known for so long, and at 96 years old, he probably knows more family and friends on the other side than he does here, but we will sure miss him. We can almost see Jesus greeting him at Heaven's Gate, saying, "Well done Santo. Well done." Due to the Coronavirus, we will be delaying any services and gatherings until further notice.
Share Your Memory of
Santo
who we are

Rose Family Funeral Home is a family owned and operated business. With kind, caring and capable staff, we take pride in the way we interact with our families and their loved ones. Know that with Rose Family Funeral Home, you'll be treated just like family.
recent news

Rose Family Funeral Home was recently featured for supplying the community with Free Little Libraries. Click here for more information.