---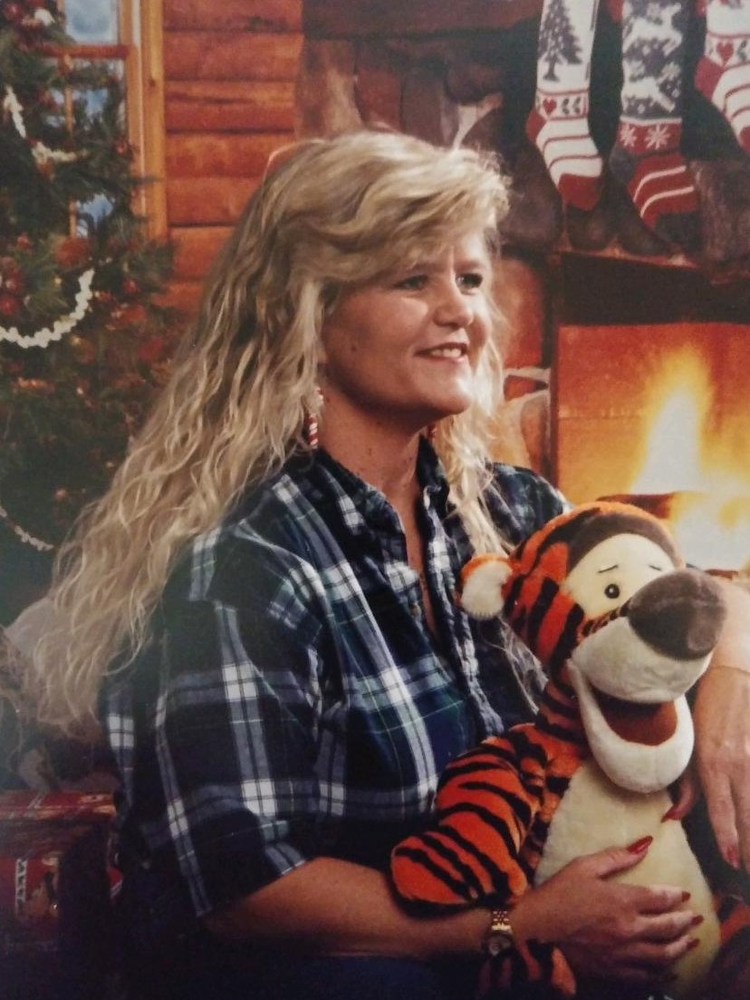 Obituary of Anne Marie Flaherty
Anne Marie Flaherty, 54, of Stanton, CA, passed away on Friday, March 13, 2020, in Los Angeles, CA, after an extensive hospital stay. Annie was born in the San Fernando Valley to Robert and Lois Flaherty on July 16, 1965, effectively breaking Bob and Lois's streak of five sons in a row. She grew up in Simi Valley and lived there most of her life. She attended St. Rose of Lima Elementary School and graduated from Royal High School, though her education and her whole life, really, were often and dramatically interrupted by health issues, starting at the age of 8 with the loss of her kidneys. She had 4 kidney transplants over the years, with the final one lasting 19 years. But Annie's incessant physical pain, disability and other related challenges did not define her; she refused to let them. What defined her most was her joyous approach to daily life and her true love of sharing time and space with friends, family and others – all in the presence of and in spite of those challenges. She loved to give gifts and send cards; to serve others; to make people happy; and to see them smile and hear them laugh. She was up for celebrating anything worth celebrating! Possibly her favorite place in the world was Disneyland, which is where one of her life's defining moments happened: No, not her first viewing of the Main Street Electrical Parade; it was at Disneyland that she and Allan Ary met in the summer of 1998. They loved each other dearly and deeply, and were all-in to the end. And Disneyland aside, her true favorite place in the entire world was anywhere she was with Allan, friends and family. Annie is survived by the love of her life, Allan Ary, and the Ary family; her father, Robert; brother Ken and his wife, Debbie; brother Tim and his wife, Becky; brother Vince and his wife, Lynn; brother Tom; brother John and his wife, Cindy; many cousins, nieces and nephews, and other extended family; several godchildren; and multitudes of dear friends, new and old. Annie is preceded in death by her mother, Lois, and brother, Daniel, and looked so forward to hugging them again. Due to current coronavirus-related restrictions, no visitation, funeral or reception will be held. A private graveside service will be conducted at 11:00 a.m. on Wednesday, March 25, 2020 at Assumption Cemetery in Simi Valley; Reverend Alden Sison of St. Genevieve Catholic Church, Panorama City, will officiate. Arrangements are under the direction of Rose Family Funeral Home. A celebration-of-life ceremony will be held at a later time. Condolences can be sent to the Ary and Flaherty families care of 2718 Fletcher St, Simi Valley, CA 93065.
Share Your Memory of
Anne
who we are

Rose Family Funeral Home is a family owned and operated business. With kind, caring and capable staff, we take pride in the way we interact with our families and their loved ones. Know that with Rose Family Funeral Home, you'll be treated just like family.
recent news

Rose Family Funeral Home was recently featured for supplying the community with Free Little Libraries. Click here for more information.