---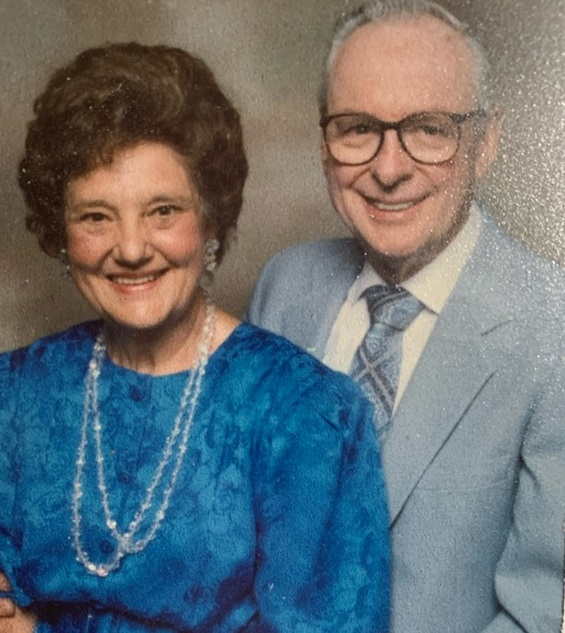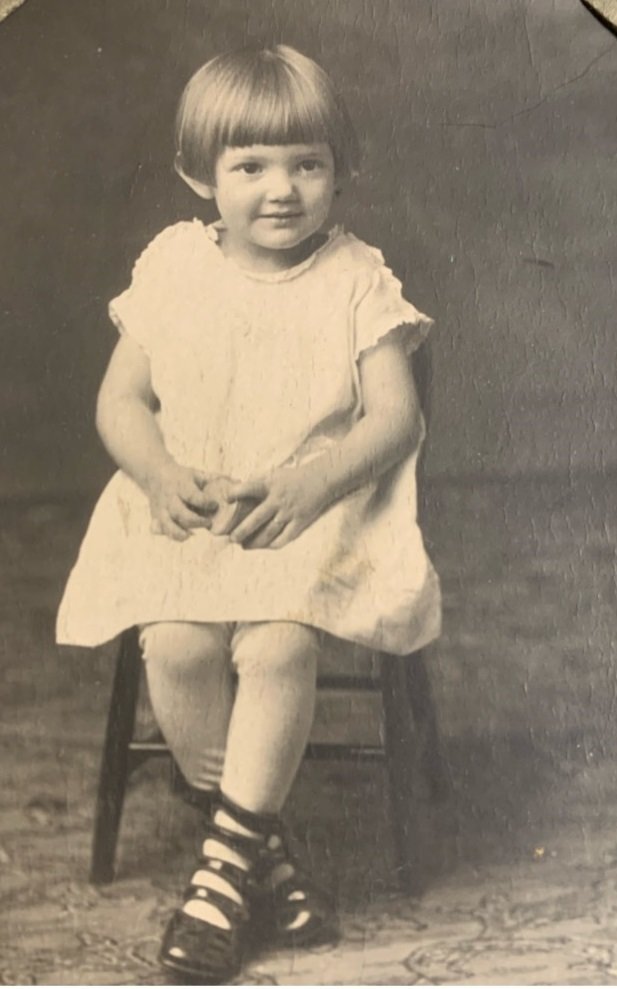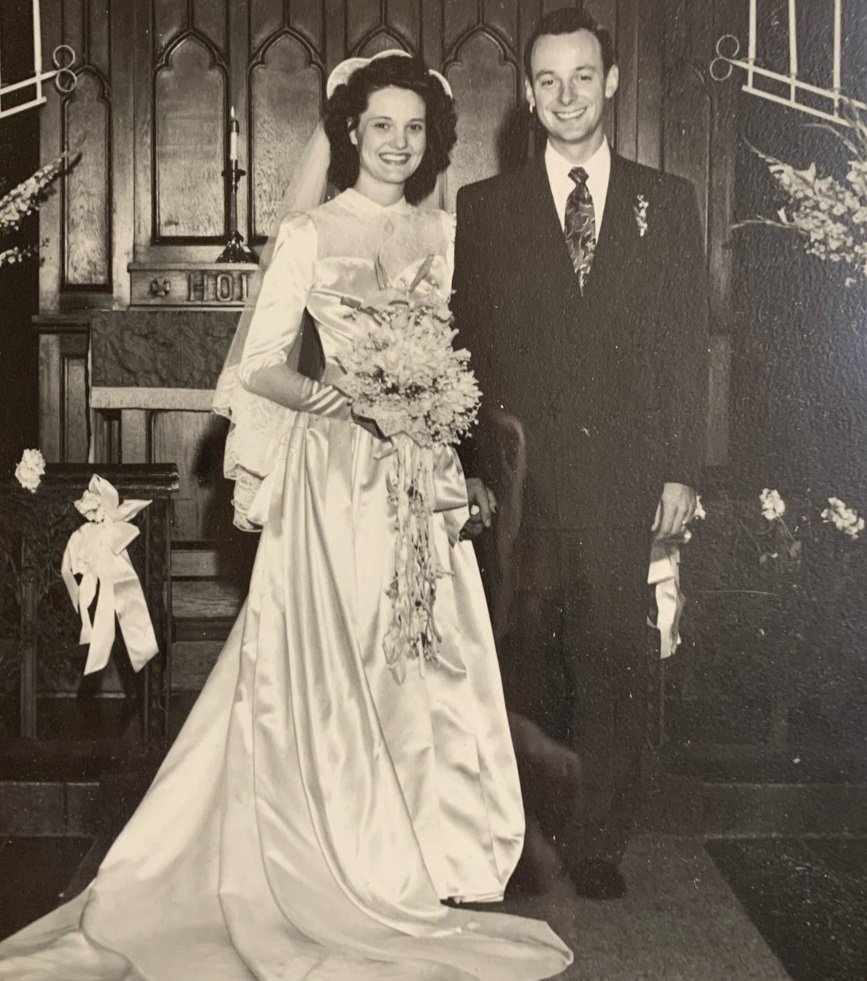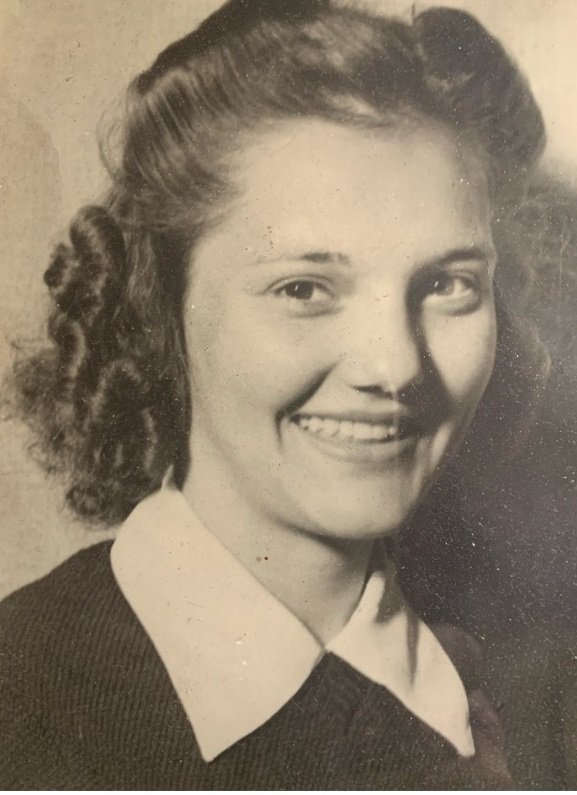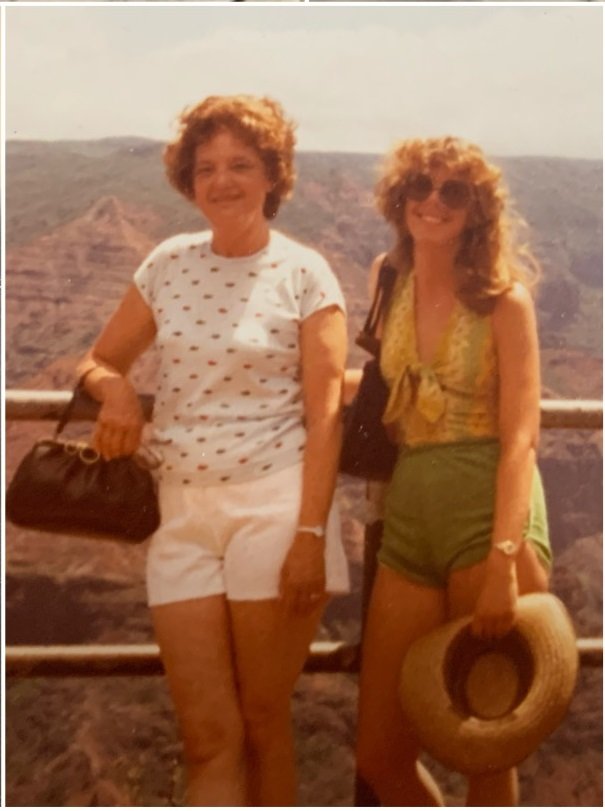 In Memory of
Marjorie Adamson
1924 - 2020
Graveside Service
10:00 am - 11:00 am
Wednesday, February 5, 2020
Oakwood Memorial Park
22601 Lassen Street
Chatsworth, California, United States

Get Directions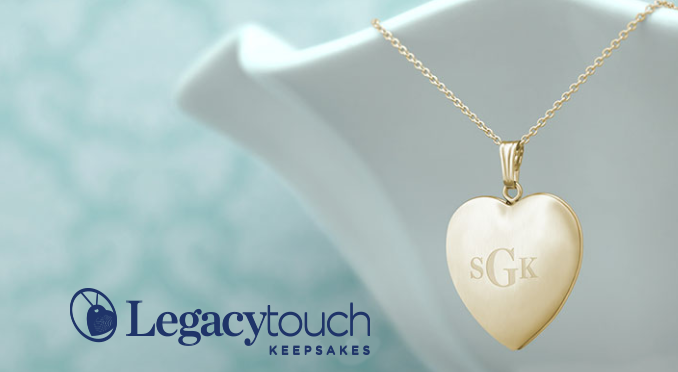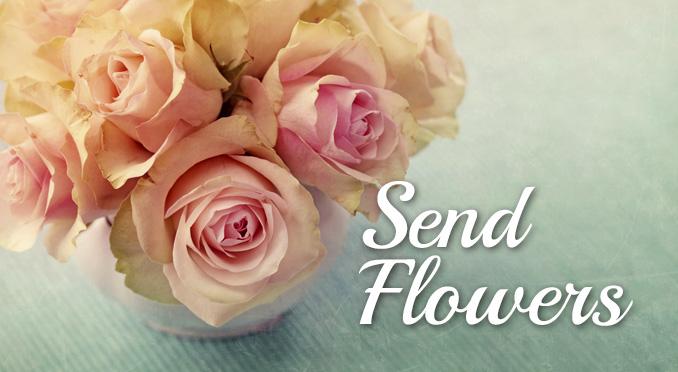 Obituary of Marjorie Adamson
Marjorie Adamson, née Lore passed away on January 27, 2020 after having a massive stroke on January 21 resulting from a brain clot. Marjorie was predeceased by her father, Harold "Ben" Lore, mother, Genevieve Lore, née White, sisters Beverly Leahy and Mary Louise Noice, and husband, Jack. She leaves behind her only adult child, Diane Julie Adamson. Marjorie Lore was born on April 25th 1924, in Ogden, Utah. Even though her parents were living in Rupert, Idaho at the time, her maternal grandmother lived in Ogden, Utah and a cousin of her mother delivered Marjorie at the Ogden Hospital before returning back to Idaho. In 1925, Marjorie and her parents lived in Venice, CA for about a year before moving back to Grace. Idaho. Her father was an auto mechanic and her mother was a homemaker. Marjorie's father "Ben" had an older brother Frank Lore, who along with his wife Christine never had any children. They lived in Rupert, Idaho at the family home. They quickly "adopted" Marjorie as their own daughter and she was always their favorite of Ben's three daughters. For four years, she was an only child then Beverly was born in 1928 and Louise was born in 1929. From the time she was seven years old until the day she died, Marjorie always had a cat. She often told the story of when she lived in Grace, her mother sent her to the store down the street and the cat followed her and went into the back of the store. The owner said "Marjorie, come get your cat out of here". She also remembered that Idaho celebrated Mormon Pioneer Day on July 24th just as much as the United States celebrates Independence Day on July 4th. Her father's family was not religious and her mother's family were faithful LDS church members but Genevieve quit the church at age 16. Therefore, Marjorie and her family never attended church when she was young. Marjorie attended Grace Elementary School until she graduated from the 5th grade when the family moved to Burley, ID in the back of a truck: Marjorie and her dad sitting on a sofa holding the cat with the pig that a client of her father used as payment for work Ben had done. Then, the family moved to Rupert to stay with her father's sister Jessie Shillington and her family for four months in 1932 during the worse part of the Great Depression. Marjorie frequently talked about how those four months were some of the happiest times in her life. Genevieve and her sister-in-law became so close that many years later when Jessie's husband, Guy passed away, she called Genevieve to be with her. During the winter of 1932, Genevieve would make white bread every day and Jessie would make brown bread as well as cooking the family meals. Marjorie's father would go out and do odd jobs to bring home some money. Once he even swept chimneys. Marjorie's Uncle Guy worked for the Land Office and was an insurance broker. He and his oldest son Willard sold eggs and cream to the local creamery for money, when Willard was home from college. Marjorie remembered that her uncle often got down on his knees and played horse so that she and her sisters and his youngest son, Warren, could ride on his back. She also remembered that they had apple trees and he would peel apples for the family to eat and stored sauerkraut in barrels. Marjorie and her father loved to go out and eat the frozen sauerkraut as a snack. Marjorie's second older cousin Ruth Shillington would come home from college in Pocatello, ID every weekend and bake cookies for the children. Her Aunt Jessie taught her the love of flowers and gardening which later became Marjorie's passion. In 1933, Marjorie and her family moved to Santa Monica, CA. Later, other members of her mother's and father's families, including her Uncle Frank and Aunt Christine, moved to Santa Monica or Los Angeles also. They all were very close with each other and often worked together as auto mechanics or at Douglas Aircraft during WWII. Her father never owned property but rented long-term until the owner of the house sold the property. Her father worked as an auto mechanic and body shop repairman and her mother stayed home with the children. Marjorie graduated from the 6th grade at McKinley Elementary school and was appalled at how undisciplined the children were compared to those in Idaho. She then attended and graduated from Lincoln Junior High and Santa Monica High School. She always was an A student and even though introverted, had many girl friends that she roller skated with, went to movies with, played tennis with and hung out with at each other's houses. For a short time in Junior High school, Marjorie took private violin lessons and played with the other children at a concert at the Shrine Auditorium in downtown Los Angeles. It was during that time, she met her life-long friend, Betty DeVries who later became Betty Favors. She also took drama classes and was in a play at Santa Monica's Lincoln Park as the mother in Hansel and Gretel. She said she got that part because she was taller than the other girls. At Santa Monica High School, she took up Photography and was in the Range Finder Photography Club. She also took advanced math class where she and another girl were the only females in the class. She loved Math. She also had a classmate who was the head of the debate team, the now infamous John Ehrlichman of Watergate fame. After graduating from high school, Marjorie did not know what to do. Her friend, Betty DeVries got a scholarship to UCLA and Marjorie often went to football games with her to watch Bob Waterfield play before he went on to becoming a Hall of Fame player with the Los Angeles Rams. Marjorie was certainly smart enough to go to college but had no interest in becoming a nurse, teacher or secretary that college women of her era became. Also, her father said he would sacrifice and pay for her schooling only if she knew what she would do with it afterwards. She did not. So in October of 1942, her father told her she needed to quit sitting around the house and do something. She had an opportunity to work as a telephone operator in Santa Monica or a clerical worker in the Bank of America clearing house in downtown Los Angeles working with the various banks to find lost checks and run the clearing house machine. She chose Bank of America. She would get up early in the morning and catch a bus to go from Santa Monica to Downtown Los Angeles to be at work at 8:00 am. Her dad would feel sorry for her and get up before the rest of the family to make her milk toast so she wouldn't go to work hungry. Often, she would eat at the Clifton's Cafeteria downtown for lunch. As time progressed, she was promoted to Bank Teller at various branches of the Bank of America and Citizen's Bank, including at Santa Monica and later the Farmer's Market. She became life-long friends with many of her co-workers. She even played on the Bank Of America women's bowling team in Santa Monica and received a trophy. She told me that the women's teams had to wait until the men's teams were finished. So she and her friend would take a nap at her friend's house and then go out to play at 9:00 pm. During WWII, Marjorie and her friend Betty would go to the local dances and other chaperoned events for service men in the Southern California area often going on bus trips to various venues. They became friends and dated many of them. In 1946, she and one of her best friends at the bank, Regina Caput, quit working and traveled around the continental United States together for four months, visiting friends and relatives from California to Maine. Many of these friends included the servicemen she had met during the war in Southern California and had returned home to their own families. One guy in particular, Frank, who lived in New Jersey found a friend for Regina and the four of them went swimming and went out to dinner and a show in New York City. His family had them stay at their house as guests. But there were others in other towns too. Marjorie said they only missed about 4 of the 48 states. She said even though at times, she and Regina would have minor squabbles, their friendship became stronger during this time period. They remained friends for the rest of their lives. Regina predeceased Marjorie by about 15 years. They would write home every day and told their family what post office they could write to next using the General Delivery address. Since this was after WWII and supplies were short, the girls would pick up nylon stockings and other supplies on the trip to bring home. Before they left, Marjorie taught Regina how to drive on Sunset Blvd in Westwood with curves and everything except the current amount of traffic. Marjorie passed her driving test the day before they left but Regina didn't so she purchased her license in Missouri for a quarter when they got there but could drive on the way since the law allowed her to drive with a licensed driver. Marjorie's father fixed her up a Hudson Terraplane with four brand new tires to go on the trip. The first night in the Mojave Desert, the girls stayed up all night to make sure nobody stole the tires! When they came back from their adventure, Marjorie and Regina went back to work as Bank Tellers at various branches of Citizen Bank. In 1949, Marjorie met her future husband Jack Adamson on a blind date with Regina and her current boyfriend. The guys had a mutual friend who owned a new sailboat and needed Regina's boyfriend Roy to teach him how to use it. They invited Jack to come along and told Regina to bring a friend for him. She brought Marjorie. The day after the sailing event, Jack asked Marjorie if she wanted to go to a track meet with him and then roller skating. She said yes. He figured any women who was willing to go to a track meet must be ok. They continued dating and Jack came over to her house to eat breakfast when he picked up her younger sister Louise and take her to the job he had gotten for her. He also helped Marjorie transplant a rose named Mirandy, that she had planted, from one of her parent's house to another when they had to move. He eventually asked Marjorie to marry him and after considerable thought, she agreed. They were married on September 25, 1949 in the St. Paul's Lutheran Church of Santa Monica and remained married for the next 67 years until his death in 2016. Jack and Marjorie lived in a duplex apartment in Santa Monica after they were married for a little over a year. Marjorie worked at the Fairfax branch of the bank. On Halloween one year, a dog chased a cat into the bank. Marjorie rescued the cat and kept it under her bank teller window. It didn't run around or anything. She occasionally lifted it up and showed the customers and took it upstairs with her to lunch. When she went to catch her ride with Jack, she carried Spooky through the Farmer's Market and they told her to take that cat out of there. In 1951, Jack, Marjorie and the cat moved to the burgeoning San Fernando Valley in a tract in Reseda. Their friends, Betty and Joe Favors lived nearby in Tarzana and encouraged them to buy under the GI Bill. Marjorie's sister Beverly and her children also moved to Tarzana for a short while her husband Paul was serving in the Korean War. The families had many good times together. As Marjorie was an independent, progressive woman, she chose to not have children at that time. Jack asked her if she wanted to continue working or have him support her so she chose the latter but worked part-time as a Bank Teller for Citizen's Bank in Van Nuys when her parents needed money for surgeries, etc. She also took golf lessons, swimming lessons, a ceramics class and a landscaping class. She created a wonderful garden with roses and other flowers as well as boysenberry plants where the incinerator used to be, in her small yard. Her father came to live with them with his dog Poochy to recuperate from a hospital stay with emphysema. After he went back home to West Los Angeles, Jack and Marjorie kept the dog. During the time they lived in Reseda, Jack and Marjorie bought their current piece of property in Northridge. In 1958, they had their only daughter, Diane and then in 1961, they had their Northridge house built by Jack Razor after seeing many of his other houses in the area. Marjorie then put all her efforts into creating the garden and house of her dreams and taking care of her daughter and husband. She loved to cook, especially baking, sewed all of Diane's clothes, kept an immaculate house and garden without any weeds, drove Diane and her friends everywhere they wanted to go, took care of Diane when she was sick, sang to her silly songs, played bridge with the same ladies' group for over 40 years and attended Jack's business and social events when he was President of the California Insurance Brokers Association and President of the Wilshire Kiwanis group even though she would rather stay home. At one time she took cake decorating class and every week had to bake and decorate a beautiful cake. Once they were done, she filled up her freezer and two of the neighbor's freezers with the cakes to use on various occasions. Of course, her family loved that. One evening when she brought her elderly mother to come live with her in the late 1980s, she and Diane counted and named all 200+ rose bushes she owned plus all of the Camellias, Azaleas, Iris, fruit trees and plethora of other flowers in her garden. She loved gardening so much that the neighbors who didn't know her name called her "The Flower Lady". She did the family finances and taught Diane that women should be paid equally to men for equal work and women could make decisions on their own. She prepared Diane for the work world at a young age so that she could always support herself by having her take many typing classes and going to college immediately after high school. Jack, Marjorie and Diane took many vacations mostly driving in the West and Midwest, western Canada, but also flew to Europe for a two week Flower Garden tour and the East Coast once. At age 85, when the feral cat that she tamed died at age 20, Marjorie told Jack and Diane she wanted two little kittens. They immediately rescued two little baby brothers from the shelter and they kept her company all the way to the end. After Jack died in 2016, Diane moved back home (after moving out when she was 30 when she finally got permission from Marjorie to take over Genevieve's apartment) to become Marjorie's primary caregiver as her health declined to pay respect for all her mother had done for her.
Share Your Memory of
Marjorie
who we are

Rose Family Funeral Home is a family owned and operated business. With kind, caring and capable staff, we take pride in the way we interact with our families and their loved ones. Know that with Rose Family Funeral Home, you'll be treated just like family.
recent news

Rose Family Funeral Home was recently featured for supplying the community with Free Little Libraries. Click here for more information.