---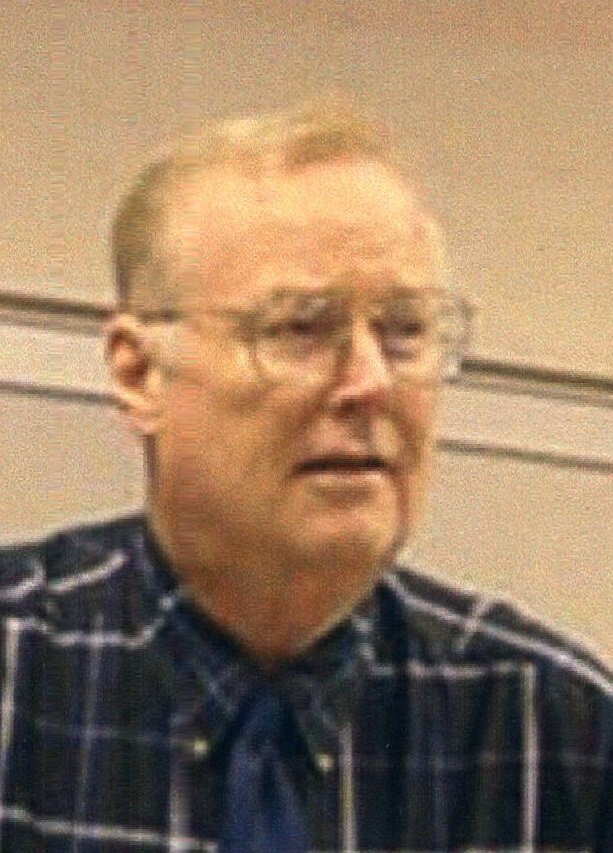 Obituary of Norman Jay Barlow
Norman J. Barlow, 75, of Simi Valley, California, passed away on August 24, 2019 in Simi Valley. He was surrounded by family and loved ones.
Norm was born in Santa Monica, California to Edmund Garrett Barlow and Evva Burnham Barlow on 12 Dec 1943. He was the fifth child, having six brothers and a sister. He went to high school at Santa Monica High School and graduated in 1961. He served a mission in the Andes Mission (primarily in Peru) for the Church of Jesus Christ of Latter-day Saints from 1963-1966.
He married the love of his life, Loreen Dee Jones, on September 7, 1968 in the Los Angeles Temple. They were married over 50 years and welcomed six children into their family.
Norman earned a Bachelor's from Brigham Young University (1968) and a Master's Degree from California State University at Northridge (1971). In 1993, he completed his Doctorate in Education from University of Southern California.
He spent his 35-year career as an educator and director for the Seminaries and Institutes division of the Church Education System, serving at various college institutes of religion including Santa Monica City College, UCLA, CSUN, and Moorpark College. A highlight of his career was when he served on the faculty of the BYU Jerusalem Center of Near Eastern Studies (1994-1995). He retired in 2006.
His greatest passion was the Restored Gospel of Jesus Christ. He devoted his career and service to teaching the Gospel to young and old. He served in many church callings including branch president, bishop, and stake president, but his favorite calling was teacher.
Norm is predeceased by his parents and his sister-in-law, Joan Yancey Barlow. He is survived by his wife and all of his brothers and a sister: Lynn, Lindon, UT; Glenn (Norma), Fruit Heights, UT; Jim (Joan), St. George, UT; Paul (Amy), Orem, UT; Joel (Mary Lou), Provo, UT; Maria Smith (Steven), Orem, UT; and David (Lorraine), Camarillo, CA; his six children: daughters, Carissa Anderson (Roy), St. Ignatius, MT; Lara Harvey (Mark), Simi Valley; Jessica Howell, Orem, UT; and sons, Nathan (Sarah), Santa Clarita, CA; Nick (Michelle), South Jordan, UT; and Noah (Crystal), Simi Valley. He also leaves behind 28 grandchildren, 20 great-grandchildren, many nieces and nephews, and lots of friends.
A memorial service will be held at The Church of Jesus Christ of Latter-day Saints, located at 5028 Cochran St. in Simi Valley,on August 31st at 11:00 am. Burial will be at a later date at the Lindon City Cemetery in Lindon, Utah.
Children
Carissa & Roy Anderson, Lara & Mark Harvey, Jessica Howell,
Nathan & Sarah Barlow, Nick & Michelle Barlow, and Noah & Crystal Barlow
Grandchildren
Blake, Sariah, Neal, Grant, Tara, Ruth, Chadd, Pamela, Christopher, Miles
Scott, Angela, Emma
Tanner, Garrett, Brooke, Cambria
Josh, Mack, Ella, Julie, Calvin
Eva, Ginny, Rush, Sam
Andrew, Aurora
Great-grandchildren
Kenzie, Hunter, Tajia, Karli, Conner, Tyler, Parker, Emmeline
Genevieve, Gweneviere, Valerie, Annali
Emmit, Evelyn, Vera
Allison, Judah, Zoe
Joshua, Bethlyn
Memorial Service
11:00 am - 12:00 pm
Saturday, August 31, 2019
Church of Latter-Day Saints Cochran
5028 E Cochran St
Simi Valley, California, United States
Share Your Memory of
Norman
who we are

Rose Family Funeral Home is a family owned and operated business. With kind, caring and capable staff, we take pride in the way we interact with our families and their loved ones. Know that with Rose Family Funeral Home, you'll be treated just like family.
recent news

Rose Family Funeral Home was recently featured for supplying the community with Free Little Libraries. Click here for more information.