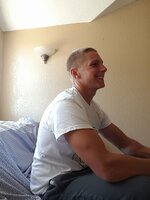 Randolph Edmund "Randy" Boggs
RANDOLPH (RANDY) EDMUND BOGGS, AGE 30, of SIMI VALLEY, CA, passed away on JUNE 6TH 2022.
MEMORIAL SERVICE will be held at NEW BEGINNINGS CHURCH 2864 SYCAMORE DR, SIMI VALLEY, CA 93065 on JUNE 25TH 2022 at 1:00 PM, with Pastors Dr. Clifton Clarke and Vincent Sosapavon officiating. His body will be cremated. There will be no viewing. Rose Family Funeral Home will be handling the funeral arrangements.
Randolph (Randy) Edmund Boggs was born in Burbank, CA to Lorie Ables and Vernon Randolph Boggs II on July 18th, 1991.
Randolph (Randy) Edmund Boggs is survived by Lorie Ables his Mother of Boron, CA, Vernon Randolph Boggs II his Father of Simi Valley, CA, and Candice Ables his Sister of San Antonio, TX, and Cassandra Chotard his Sister of Boron, CA.
Memorial donations may be made at:
https://www.gofundme.com/f/services-for-randy-boggs-jr
The family wishes to extend their gratitude to everyone who has reached out in Love to help or console us in this time of grieving. RANDOLPH (RANDY) EDMUND BOGGS was a loving, kind, and compassionate Son and Brother and he will be greatly missed by all who knew him. Thank you, Lord, for giving our Family 30 years to share with him. We know he is now at Home in the Arms of our Lord Jesus Christ resting peacefully forever. We look forward to seeing you again in Heaven. We Love and miss you, Randy.