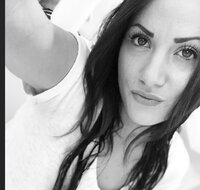 Lindsey Lee McCauley
Lindsey Lee McCauley, passed away on 11/9/2021 in Pasadena.
Lindsey was born as the most beautiful baby anyone has ever seen in Westlake Village to Michael P. McCauley on 9/11/2021. She graduated Valedictorian to Indian Hills Highschool, Malibu CA. She had a talent in makeup, worked in the world of recovery helping many people become beautiful inside and out.
Lindsey is survived by her Mother Karen C. McCauley, brother Michael E. McCauley, niece Sailor Lee McCauley, and her beloved dog Zero. She is preceded in death by her father Michael P. McCauley (Big Mike).
Funeral service will be held at Rose Family Funeral Home. on 12/01/2021 at 5pm with Deacon Melecio officiating.