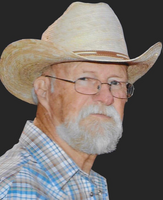 Joel Franklin Arnold
Joel "Bill" Franklin Arnold age 82, passed away on August 30th, 2021, in Simi Valley, CA.
Bill is survived by his Wife, Bonnie of 60 years; son, Tom, of Broomfield, CO; his daughter and son –in-law, Debbie and Chuck of Victorville, CA and his daughter and son- in- law Kim and Jon of Simi Valley, CA; His brother Tom and sister-in-law Bunnie; six grandchildren; Ricky (Jocelynn), Heather (Justin), Kylie, Corey (Lauren), Karissa (Josh), Joel and Great Grandchildren; Hayli, Kendall, Averie, Raelynn, Ryker, Kinsley, and Oakley due in November. He is preceded in death by his brother Don, and his sister Ann.
Bill was born on February 10th 1939 at home in Norwalk, CA, to parents Joel and Helen Arnold. He graduated from Hanford High School. Bill was a great family man and a loving person who enjoyed spending time with his family, along with camping, cars, Dune buggies, watching NASCAR & UFC.
A service is scheduled for 1:00 PM on October 8th, at Rose Family Funeral Home with a reception to follow at the family's home. All are welcome to attend and celebrate Bill's life.